Chinese cybercriminals arrested in Baku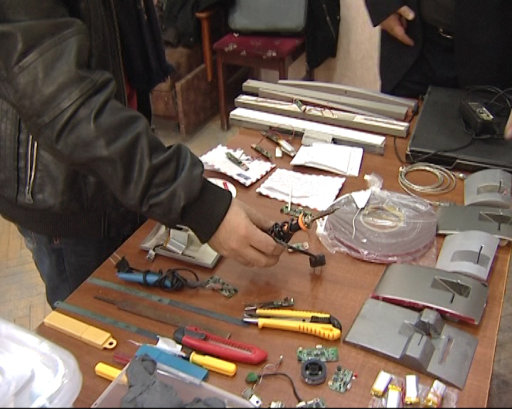 By Nigar Orujova
Azerbaijan's law-enforcement bodies arrested a gang of four foreigners, accused of cyber crimes against the banking sector of Azerbaijan, the Interior Ministry reported on January 15.
Citizens of China -- 27-year old Zhang Jianquan, 29-year old Zhong Hailing, 33-year old Xu Zhengping and 32-year old Zeng Huihui -- have interfered with the work of cash points of the International Bank of Azerbaijan (IBA) with the help of special instruments and equipment, and also a micro scheme, a device for video filming, memory cards and other means, according the ministry.
During the investigation, it was determined that the members of the gang, who came to Baku last summer, with advanced planning interfered with the work of cash points and tried to rob a large amount of money.
They installed hidden cameras on a cash point of the IBA, which is located on Tabriz Street in the Narimanov district and could obtain customers PIN-codes. They installed special calculating devices called "skimmers". In this way, the criminals tried to obtain the information that was on the magnetic strip of bankcards.
It was determined that members of the gang could obtain information from the bankcards of about 3,634 people partially, but could learn the complete information of only 21 people.
Receiving information from all the cards, the detainees intended easily take Azerbaijani citizens` money once they returned to China. At the initial stage, the criminals planned to obtain 24,539 manats ($31,259) from 21 bankcards.
The Narimanov Police Precinct prevented the crime as a result of operational-investigative measures.
Many video devices, memory cards, micro schemes, skimmer devices and other equipment were found and taken away during a search in the Ariva Hotel where the detainees lived.
The members of the gang have also harmed cash points and damaged the International Bank of Azerbaijan in the amount of 14,196 manats ($18,084).
A case has been brought on several articles of the Criminal Code of Azerbaijan. The investigation into the case is underway.