15 January 2014 16:18 (UTC+04:00)
1 842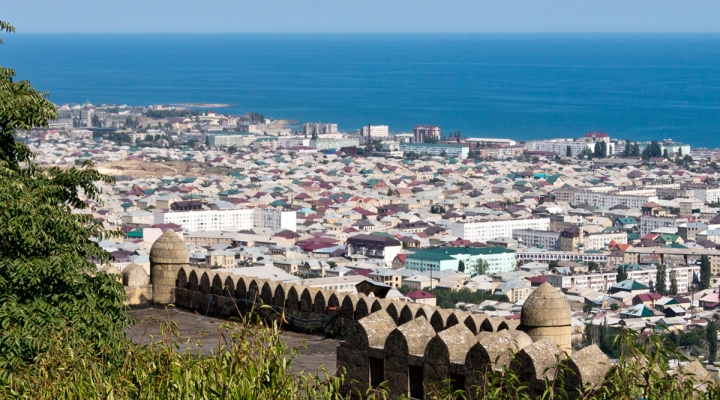 By Nigar Orujova
Azerbaijan is going to build an Olympic complex in Derbent, Dagestan.
"Azerbaijan is ready to invest in Dagestan. The Azerbaijani government expressed its readiness to build an Olympic complex in Derbent and participate in the reconstruction of the Juma Mosque," the chairman of the National Assembly (Parliament) of Dagestan Khizri Shihsaidov said.
He made the remarks at a meeting of the Intergovernmental Commission on economic and humanitarian cooperation between the Republic of Dagestan of the Russian Federation and the Republic of Azerbaijan, RIA Dagestan reports.
The meeting discussed a number of proposals that Dagestan may submit for Azerbaijan's investment. In particular, building a cannery, a logistics center, a factory for production of ceramic tiles and bathroom ceramics, a cement plant, etc. in Dagestan was discussed.
The commission was created as a results of the official visit of Dagestan's President Ramazan Abdulatipov to Azerbaijan in December 2013.
Shihsaidov also said a working visit of the intergovernmental commission members to Azerbaijan is scheduled in the coming days.
During the first 9 months of 2013, trade turnover between Azerbaijan and Russia exceeded $1.75 billion, $160 million of which accounted for turnover between Azerbaijan and Dagestan.
Related News