Azerbaijan calls for protection of transboundary rivers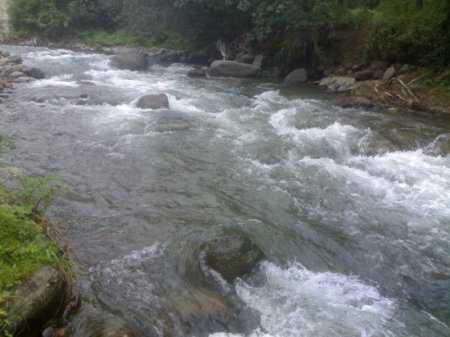 By Sabina Idayatova
The Azerbaijani Parliament adopted amendments to the UN Helsinki Convention on the Protection and Use of Transboundary Watercourses and International Lakes on November 22.
"The main aim of the amendments is the clarification of certain procedures on joining the convention. The Convention participants ask neighboring countries to also comply with these requirements. Azerbaijan joined the Convention in 2003," Chairman of the Parliamentary Committee on Natural Resources, Energy and Ecology Valeh Alasgarov said.
According to MP Siyavush Novruzov, this convention is very important, as Azerbaijan has common water entities with the neighboring countries, and faces provocative actions.
"For example, the Armenian side regularly infects the Kura and Araz with chemicals that create problems for the population. Contaminated water also comes from the Iranian side. It would be nice if these countries joined the Convention," Novruzov said.
The water sources of Azerbaijan consist of rivers, lakes, reservoirs, etc. Generally, the rivers of Azerbaijan Republic belong to the Caspian Sea basin. The river system of the republic consists of rivers in three groups: trans-boundary, boundary, and local rivers.
There are 21 trans-rivers in the republic that are situated in the territory of four or five other countries and the majority of them belong to the basin of the Kur and Araz rivers. Kura, Ganikh (Alazan), Gabirry (Iori), Khrami, Arpachay and other rivers belong to trans-boundary rivers (flowing through the territory of two or more countries). Araz, Samur, Bolgarchay and other rivers belong to boundary rivers dividing two countries).
Azerbaijan is party to three agreements with its neighbors on trans-boundary rivers: with the Islamic Republic of Iran on the Araz River, Georgia on Gandar Lake, and the Russian Federation on the Samur River. Issues of critical importance are the sharing and joint management of the Kura and Araz Rivers and the Caspian Sea to prevent further pollution and ensure sustainable development of their resources.
In 1997, the Government of Georgia ratified an agreement with Azerbaijan concerning environmental protection and providing cooperation in the creation of specifically protected areas within trans-boundary ecosystems.
A number of international organizations have cooperated on initiatives in Azerbaijan in the field of ecology through the UN mission and the UNDP. Negotiations have been held with representatives of the UN, UNEP, UNESCO, World Bank and environmental protection organizations of the USA, UK, Germany, Turkey, the Islamic Republic of Iran, and CIS countries.