12 September 2013 13:10 (UTC+04:00)
1 518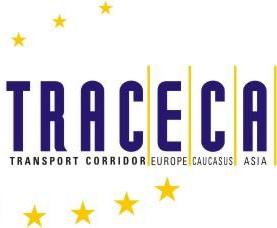 By Aynur Jafarova
Development of Azerbaijan's transport infrastructure will increase transit traffic and transform the country into the transportation and logistics center of the region, TRACECA (transport corridor Europe - Caucasus - Asia) National Secretary on Azerbaijan Akif Mustafayev told Trend news agency on September 11.
According to him, implementation of large transport projects, including construction of new international sea trade port in the Alat settlement of Baku, advancement of railway infrastructure, development and modernization of road and transport infrastructure, development of air transport play important role in transformation of Azerbaijan into the transport center of the region.
Development of Azerbaijan's transit potential through advancing the transport sector will lead to the growth of incomes from transportation, development of trade, and create conditions for increase of tourist flow to the country, finally making Azerbaijan more recognizable in the world, he believes.
"This is precisely why the transport sector is called the blood circulatory system of the economy," Mustafayev said.
According to him, more use of the potential of TRACECA plays an important role in the development of transit potential of the country and strengthening of its position as a large transport center of the region as this corridor is the central and shortest way between Europe and Asia.
The projects on the construction of the Baku-Tbilisi-Kars railway and new sea port, implemented by Azerbaijan, will allow providing the transportation of large volume of cargo on the Europe - Asia route and increasing the role of TRACECA.
The Baku-Tbilisi-Kars railway is being built in accordance with an inter-governmental agreement reached by Azerbaijan, Georgia and Turkey. The railway will increase the flow of containers and other types of cargo from Asia to Europe. Around 30 million tons of cargo a year is to be transported via the Baku-Tbilisi-Kars railway line, which will become a direct route to the European rail network.
Earlier Mustafayev said that about 56.6 million tons of various cargoes were transported within the Azerbaijani section of TRACECA in 2012.
According to him, 37.7 percent of the total volume of transported goods fell on railway, 44.1 percent on vehicles and 18.2 percent on ship.
TRACECA is an international transport program involving the European Union and 14 member-states of the Eastern Europe, Caucasus and Central Asia regions. It has a permanent Secretariat, financed by the European Commission, in Baku, Azerbaijan, and a regional office in Odessa, Ukraine. Since 2009 the organization has been entirely financed by member countries.
Azerbaijan, Bulgaria, Georgia, Kazakhstan, Armenia, Kyrgyzstan, Iran, Moldova, Romania, Turkey, Ukraine, Uzbekistan, Tajikistan, and Turkmenistan participate in the TRACECA program.
Related News