12 July 2013 19:32 (UTC+04:00)
2 033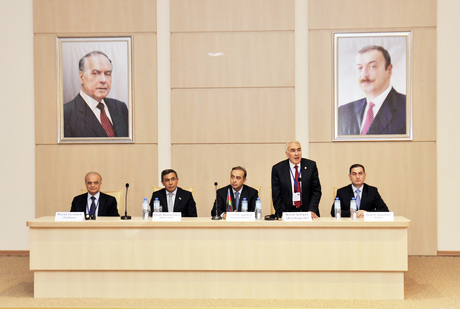 By Sabina Idayatova

The rate of maternal and child mortality has decreased in Azerbaijan in the past 20 years, Deputy Health Minister Elsevar Aghayev said at the opening of the first Baku international congress of neonatologists on July 12.
According to him, mortality among mothers has fallen to 14.9 per thousand, and mortality among children decreased from 28 per thousand to 10.8 per thousand.
Aghayev noted that this is an indication of the government's care and attention to medicine.
"Medical facilities covering a total area of approximately ​​200,000 square metres will be put into operation by the end of this year," he said. "There are almost no children's hospitals without renovation and new children's hospitals are being built in the regions. In other words, this work is being done successfully in Azerbaijan."
Aghayev further said that Azerbaijan is one of the leading countries in the world in terms of population growth.
According to Aghayev, some 173,500 children were born in Azerbaijan in 2012, which is indicative of high growth in comparison with the previous years.
Speaking at the event, Director of the Research Institute of Pediatrics, chief pediatrician of the Health Ministry Nasib Guliyev, said that 500 medical centers have been built or reconstructed over 10 years.
General Secretary of the Union of European Neonatal and Perinatal Societies (UENPS) Murat Yurdakok expressed appreciation for the initiative of Azerbaijan's Health Ministry for holding the congress and stressed the importance of such events for the solution of topical problems facing neonatology.
Some 250 experts invited from Germany, Italy, Turkey, Norway, Finland, Russia and Georgia attended the congress. The event scheduled reports of major European neonatologists devoted to key neonatology issues on July 13.