Britain should develop links with Azerbaijan, MP says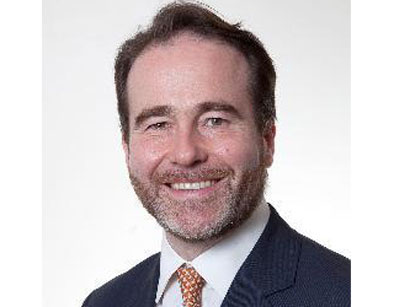 Britain should develop links with Azerbaijan, British MP, member of the Energy and Climate Change of the House of Commons, Chris Pincher believes.
In his article published on monthly British political magazine Parliamentary Brief, Pincher writes that Azerbaijan can become crossroads between Europe and Asia, as well as a crucial energy supplier.
"Some observers may ask the question, "why does Azerbaijan matter?" Concerning its simmering conflict with Armenia, they may borrow from Neville Chamberlain by saying it is "quarrel in a far away country between people of whom we know nothing". I think such attitudes are short-sighted. They fail to recognise the interconnected world of economics and geopolitics in which - like it or not - we now live," Pincher writes.
According to Pincher, Azerbaijan may be little known. It may be far away; but its reach extends beyond its grasp, from the remote Greater Caucasus mountain range in the north, to the shores of the UK and beyond.
"It was not always so. Whilst Azerbaijan laboured under the yoke of the Soviet Union it was very poor. But with freedom and the development of huge hydrocarbon reserves in the Caspian Basin, Azerbaijan has become very rich," Pincher writes.
The Caspian and Middle East region are estimated to have in excess of 88 trillion cubic metres of reserves, dwarfing Russia's reported estimates of 43tcb.
"And since the Shah Deniz natural gas field was turned on in 2007, Azerbaijan has become a gas exporter, shipping increasing amounts of natural gas via Turkey to Europe. Indeed, Azerbaijan supplies gas to the EU through the only current gas pipeline that avoids Russian territory," Pincher writes.
According to Pincher, where once Russia was the overwhelming provider of gas into east and central Europe, now other players feed their growing hunger for hydrocarbons.
"The historic lack of competition and necessary transport and transmission infrastructure westward inhibited the development of a secure energy landscape to the heart of the EU," Pincher writes.
Britain must support this greater diversification of supply to deliver greater energy security, Pincher's article says.
Currently only three countries supply the vast majority of EU gas imports - Russia accounts for 40 per cent, Algeria 30 per cent and Norway 25 per cent, he writes.
"Most of our own gas supply comes from Norway but we are increasingly energy-dependent on foreign imports which could rise from 30 per cent now to 70 per cent by 2020. So we are not immune from the negative consequences of a continental energy crisis," the article says.
"Whereas a decade ago we were an energy exporter, we now face a clear and present challenge in securing reliable energy supplies for the future, particularly of natural gas," he believes. "And our biggest market place - Europe - faces an even greater challenge."
According to Pincher, instability in the Middle East and the petro-dollar-fuelled power of Russia should encourage policy makers to look more closely at the opportunities presented by Azerbaijan as a supplier and transit route.
"As Azerbaijan's largest foreign investor, the UK is in pole position to help develop these abundant resources, develop its potential in other sectors, especially telecoms and banking, support its booming construction industry and promote relations with this small but strategically positioned state," the article says.
As the first secular Muslim state with fully functioning democratic institutions, Azerbaijan presents real opportunities for further development including leisure and tourism, the article says.
"The country is changing. Cash from the hydrocarbon bonanza is funding massive infrastructure investment. Roads, telecoms, water and power supplies are linking cities and towns together. A nascent leisure industry, including a new winter sports airport at Gabala and luxury hotels, is beginning to attract foreign tourists," Pincher writes.
The Azeris running SOCAR, the state oil company, and SOFAZ, its sovereign wealth fund, are western-educated, westward-looking men, who see Azerbaijan's future in the WTO, the article says.
This new generation of political leaders look to the British/American model, not the Chinese model, for inspiration, Pincher believes.
"Ministers, MPs and peers should work together to encourage the authorities in Baku to continue to look west. Sandwiched between the power players Russia to the north and Iran to the south, and with Nagorno-Karabakh as a bruise that just will not fade, there remains the possibility that Azerbaijan might choose a diferent route. And that would be a mistake for all," Pincher's article says.