Azerbaijani envoy presents credentials to Angolan president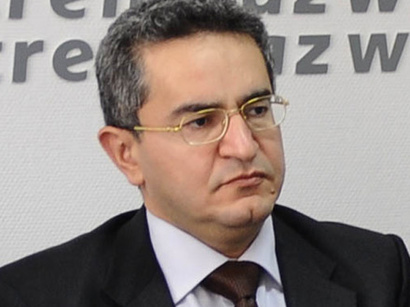 Azerbaijani Ambassador Elkhan Polukhov has presented his credentials to Angolan President Jose Eduardo dos Santos, the embassy said on Friday.
The Azerbaijani ambassador announced Azerbaijan's intention to cooperate with Angola and said that he will make every effort to assist the fulfillment of his country's aspiration.
The Angolan President remarked on the high level of relations between the two countries and expressed his government's intention to raise them to a new level.
The sides discussed prospects of cooperation in the petrochemical, economic, trade, agricultural and energy sectors.