15 February 2013 11:17 (UTC+04:00)
1 409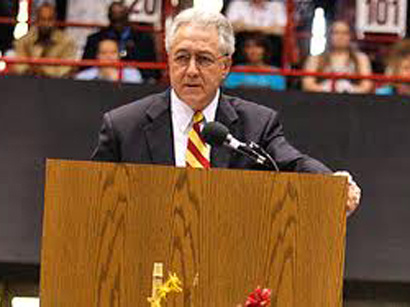 Member of the working group on Azerbaijan Rodney Alexander issued a statement in the House of Representatives of U.S. Congress in connection with the first launched telecommunication satellite of Azerbaijan.
Rodney Alexander congratulated the country with the successful launch of the first satellite, noting that Azerbaijan is a close ally of U.S.
Alexander estimated this historical event as the next example of developing relations of the two countries, noting that the satellite was produced by "Orbital Science Corporation" company in U.S.
"This satellite renders essential telecommunication services not only for Azerbaijan, but for the countries of Central Asia, Middle East, Europe and Africa", Alexander said.
He also pointed that the ascent to orbit of "Azerspace-1" satellite is the culmination of activity of Azerbaijan and U.S. private sectors. "Thereby the country showed trust to aeronautics sector of U.S. and promoted its economic development", he said.
Rodney Alexander invited his colleagues to join him and to congratulate Azerbaijan with this historical event.
Related News