16 January 2013 19:18 (UTC+04:00)
930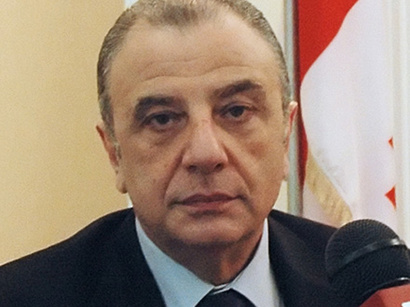 By Sabina Idayatova
Georgian President Mikheil Saakashvili has approved an appeal of Foreign Minister Maia Panjikidze to recall ambassadors from 15 countries, including neighboring Azerbaijan, as well as two international organizations, Trend news agency reported.
Teymuraz Sharashenidze has been holding the post of Georgia's ambassador to Azerbaijan.
Presidential administration representatives told journalists that the issue concerns the diplomats mentioned in the foreign minister's letter, which was earlier sent to the president. These include the ambassadors of Georgia to the United States, the UK, Germany, Azerbaijan, Bulgaria, Lithuania, Kazakhstan, Turkey and China, as well as permanent representative to the UN, permanent representative at the European Union and ambassador to Belgium, and permanent representative at the Council of Europe.
Five more ambassadors were recalled due to the expiry of their term in office. These are the Georgian ambassadors to Ukraine, Latvia, Czech Republic, Hungary and Austria (also the permanent representative to the OSCE).
Georgia has diplomatic missions in over 60 countries. According to the Georgian legislation, only the president has the right to appoint or dismiss an ambassador upon a recommendation from the foreign minister.

Ealier, Minister Panjikidze, commenting on the decision, said the new Georgian government intends to staff its embassies with those diplomats who will pursue the country's new policy,
Panjikidze also said there were several ambassadors who would be replaced as part of a routine diplomatic rotation.
"We decided to replace ambassadors to the countries that are the most important for us," Panjikidze said. "Firstly, the Foreign Ministry recalled the ambassadors whose rotation period has expired. Therefore, in these cases the question is about things that do not depend on the policy. This caused no disturbances and many of those who want to continue working in the Foreign Ministry or serve as ambassadors to another country will have this opportunity."
Georgia held parliamentary elections on October 1, 2012. Bidzina Ivanishvili's opposition coalition Georgian Dream won the election, after which a new government was formed. Ivanishvili serves as prime minister in the new cabinet.
Related News