Azerbaijan resumes association agreement talks with EU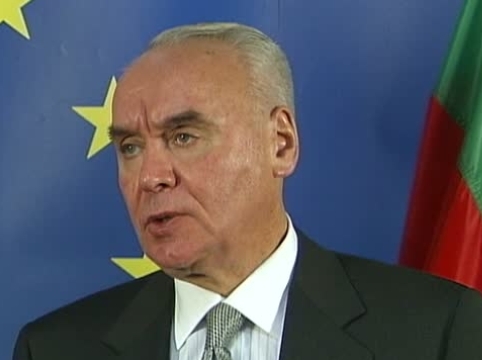 Azerbaijan has resumed talks with the European Commission under the Association Agreement, Deputy Foreign Minister Mahmud Mammadguliyev told Trend news agency.
The Association Agreement includes four areas - political dialogue, including issues of security; justice and human rights; economic, social and humanitarian issues; and trade. Negotiations are conducted regarding all of these areas.
The last direction will be the creation of opportunities for the export of Azerbaijani goods to EU countries. Azerbaijan already enjoys duty-free export of several thousand types of products to EU countries, but, the quality of these goods remain a problem.
"We have resumed holding videoconferences," he said. "Several videoconferences have been held, and they will continue."
He said that if necessary, a plenary session will be held.
Mammadguliyev said it is very important for Azerbaijan to prepare a quality document that covers all aspects of the country's long term cooperation activities with the EU. Drafting the Association Agreement is not an easy thing.
Relations between the EU and Azerbaijan are being carried out under the Partnership and Cooperation Agreement which was signed in 1996 and came into force in 1999. However, the government does not intend to artificially extend the signature time of Association agreement, as it will create a legal framework for further cooperation with the EU.
Negotiations on association membership were launched in July 2010.
The EU intends to sign an agreement separately with each of the South Caucasus nations; the content of these agreements will depend on the depth of cooperation with the EU. In addition, it is envisaged to sign a separate agreement on the simplification of visa regimes with EU countries.
On September 30, 2009 in Brussels, the foreign ministers of the three South Caucasus countries participated in the annual session of the European Council for Cooperation with South Caucasus Countries. At this meeting, a decision was made regarding the prospects of associate EU membership for the South Caucasus countries, which is the most effective stimulus for conflict resolution and internal reforms in these countries.