Community extends its heartfelt congratulations to entire Azerbaijani people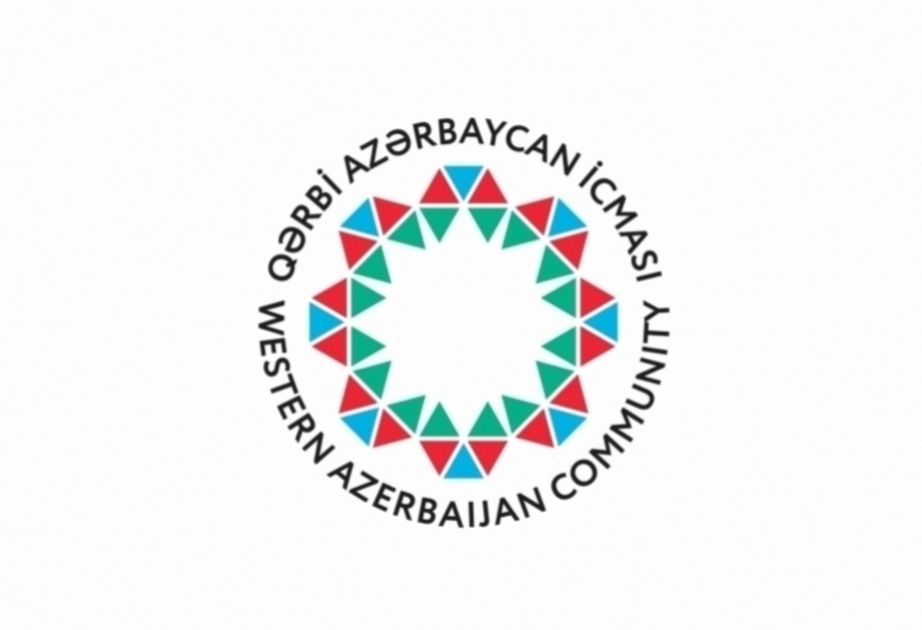 "The Western Azerbaijani Community welcomes the complete restoration of the state sovereignty and constitutional order in the Garabagh economic region of the Republic of Azerbaijan, achieved through the dissolution of the illegal regime and the disarmament of Armenia's armed forces and other illegal armed groups and their withdrawal from Azerbaijani territory, as an epochal event," Azernews reports, citing the Community.
The statement reads:
"The Community extends its heartfelt congratulations to the entire Azerbaijani people on this historical accomplishment under the leadership of President Ilham Aliyev.
The restoration of Azerbaijan's territorial integrity and sovereignty not only represents a triumph of justice but also paves the way for establishment of the enduring peace in the region.
Grounded in values of human rights, reconciliation, and coexistence, the Western Azerbaijan Community - while wholeheartedly supporting the establishment of peace between the two states - remains resolute in its mission to ensure the peaceful, safe, and dignified return of Azerbaijanis expelled from Armenia to their homes, within the framework of international law.
The Community is hopeful that the Armenian society and government will assess this historical opportunity correctly and opt for the path of peace, cooperation, and coexistence, rather than the one marked by confrontation and isolation.
In this context, the Community expresses serious concerns about Armenia's continued policy of rejecting cultural diversity, reintegration, and coexistence. It is well known that Armenia's opposition to the reintegration of Garabagh Armenians into Azerbaijan was rooted in its territorial claims against Azerbaijan. Another significant motivation behind Armenia's opposition is its inhumane calculation that successful reintegration and coexistence of ethnic Armenians in Azerbaijan would strengthen the prospects for the return of Azerbaijanis expelled from Armenia.
Hence, following the collapse of the illegal regime in Garabagh, Armenia orchestrated the relocation of Armenians from that region to Armenia, preventing their inevitable reintegration into Azerbaijan. To further complicate matters, the remnants of the Armenian military, before leaving Garabagh, massively landmines in civil infrastructure, administrative buildings, individual residences, and cultivated fields, rendering the area uninhabitable. The reason is evident: Armenia, which has not abandoned its mono-ethnic policy, is unwilling to allow representatives of the two peoples to coexist, either in Armenia or in Azerbaijan.
The Western Azerbaijan Community strongly condemns this racist approach by Armenia's government.
The Community appeals to the international community to exert pressure on Armenia so that it chooses the path of peace, supports coexistence and reconciliation between the two peoples, ends its ideology of mono-ethnic society, and provides accurate maps of landmines and other explosive devices it planted in the occupied territories of Azerbaijan, including the areas from which ethnic Armenians recently moved."
---
Follow us on Twitter @AzerNewsAz