EU Council Working Group on Eastern Europe and Central Asia visits Azerbaijan [PHOTOS]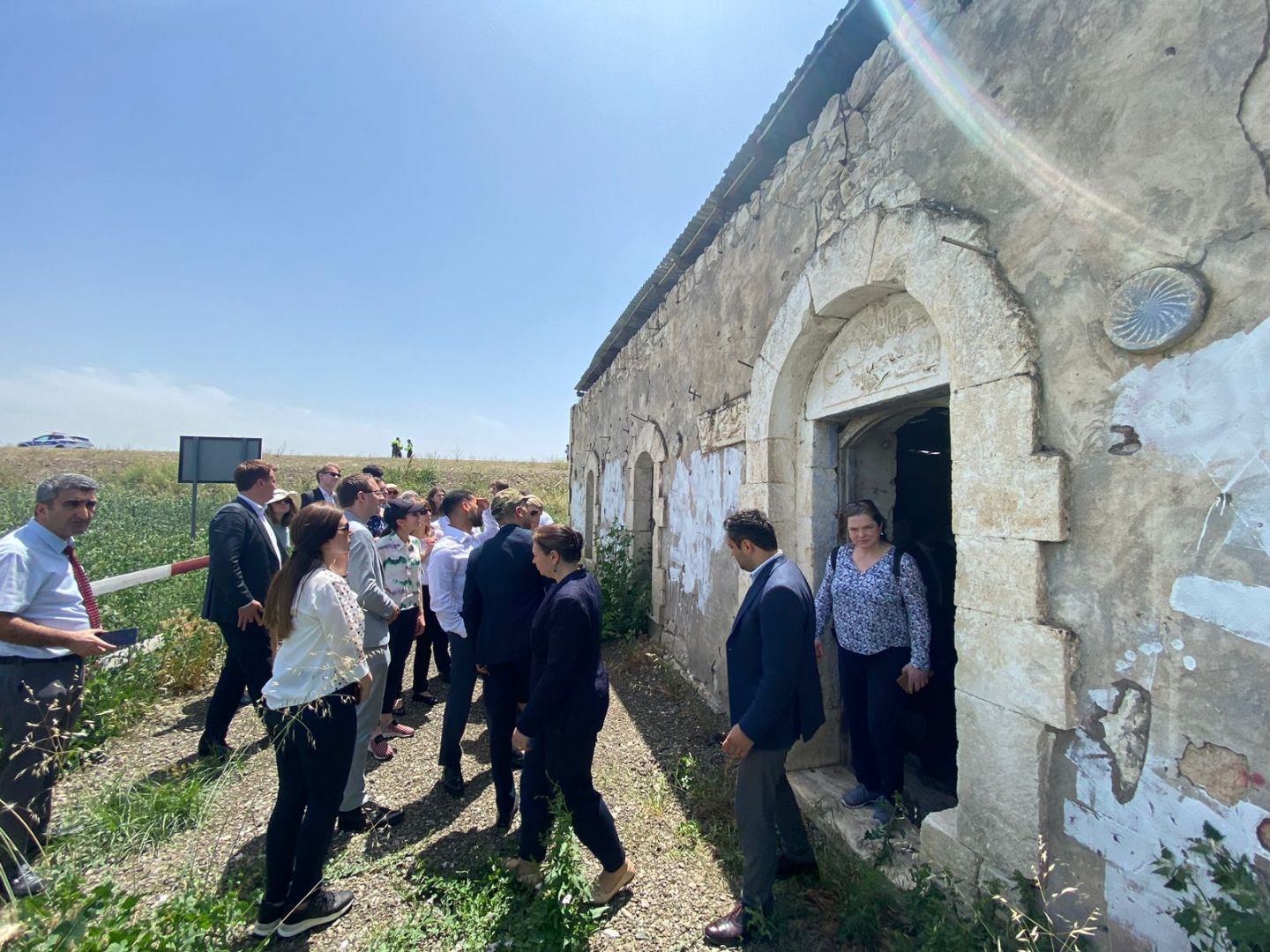 The visit of the Council of the European Union (EU) Working Group on Eastern Europe and Central Asia (COEST) to Azerbaijan for May 29-31 has started.
According to Azernews, the delegation of approximately 40 people includes diplomats in charge of the region in the accredited diplomatic missions of the EU member states in Brussels, as well as officials of the EU Council, the European Commission and the European External Action Service.
On May 29, the COEST Group first visited the liberated territories of Azerbaijan. During the visit, the special representative of the President of the Republic of Azerbaijan, Emin Huseynov, as well as the State Commission on Prisoners and Missing and Hostage Citizens and the State Committee on Refugees and Forced Displaced Persons and Meetings with senior officials of ANAMA were held.
The COEST delegation was informed about the acts of vandalism committed by Armenian Republic during the 30-year occupation period, presentations were held about the destruction, the severe consequences of the occupation in general, as well as the construction and reconstruction projects implemented after the Patriotic War and the return of the former internally displaced persons to Agali village, Zangilan, Talish village, Tartar and Lachin city within the framework of the Great Return program. Also, detailed information was provided on the process of excavation and exhumation carried out in the territories freed from occupation in order to discover the remains of the missing persons and their corpses in the First Karabakh War.
The delegation got acquainted with the remains of the mosque in the Mardinli village of Fuzuli, which was destroyed by Armenia, as well as the cemetery in the Karakhanbeyli village. It was reported that the Armenian vandals did not leave a safe building in Fuzuli, one of the developed districts of Azerbaijan. All residential buildings and private houses in the city, as well as the editorial office, theater building and other buildings operating in the town center were razed to the ground.
The delegation then visited the town of Aghdam, which was freed from occupation. The participants of the trip got acquainted with the ruins of the town, which is known as the Hiroshima of the Caucasus, and saw the surviving wall of the Drama Theater. It was noted that the committed acts of vandalism include historical, cultural and architectural examples, caves and barrows, tombs and gravestones.
The delegation also met with ANAMA employees engaged in demining activities in Agdam and participated in the neutralization of some of the mines and unexploded ammunition found in the area.
Within the framework of the EU delegation's visit to Azerbaijan, meetings with high-ranking officials of a number of state institutions are planned.
---
Follow us on Twitter @AzerNewsAz