Protests temporarily suspended on Lachin-Khankendi road from 18:00 pm [PHOTOS]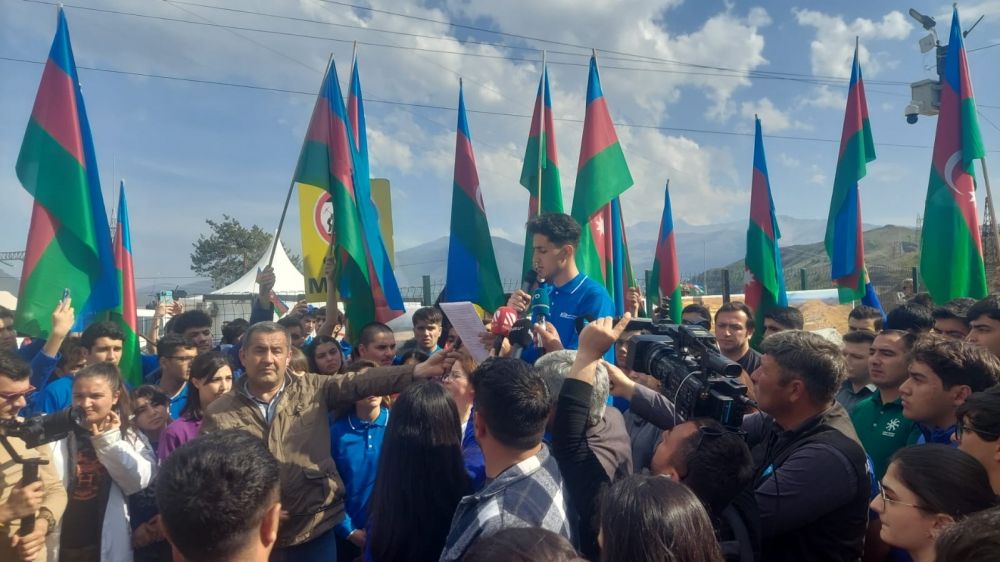 Special Representative of the President of the Republic of Azerbaijan in Shusha district Aydin Karimov has today met with a group of eco-activists of the 138-day peaceful protest organized on the Lachin-Khankendi road.
During the meeting, Aydin Karimov proposed stopping the peaceful protest, as a border checkpoint was installed by the units of the State Border Service on the sovereign territory of Azerbaijan, on the border with Armenia, at the starting point of the Lachin-Khankendi road on April 23.
Following the discussions, the representatives of the non-governmental organizations, eco-activists and young volunteers have adopted a statement, saying they temporarily suspend the peaceful protest on April 28, 2023 from 18:00 pm.
"We declare that our requirements to the command of the peacekeeping contingent to stop the illegal exploitation of mineral deposits in the territories of Azerbaijan, where the Russian peacekeeping contingent is temporarily stationed, and to ensure the environmental monitoring and other consequences remain in force, and if these requirements are not fulfilled, we will resume the peaceful protest," the statement emphasized.
---
Follow us on Twitter @AzerNewsAz