Baku hits back at Armenian president's groundless allegations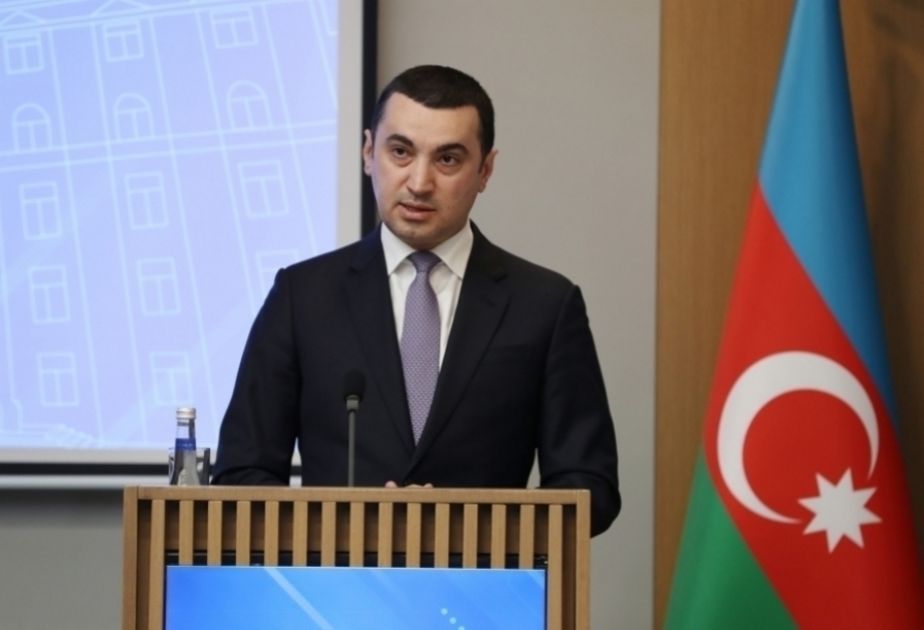 "We strongly condemn the recent aggressive rhetoric of the Armenian leadership against Azerbaijan. Such statements, nullifying the increasing international efforts of advancing the peace agenda between Azerbaijan and Armenia, serve to deliberately aggravate the situation in the region," Azernews reports, citing Foreign Ministry Spokesperson Ayxan Hajizada.
Experience has shown that both during the occupation period and after the 2020 war, Armenia usually carries out mass disinformation campaigns before committing military provocations in order to shift the responsibility to Azerbaijan, the spokesperson said.
Accusations against Azerbaijan of ethnic cleansing and warmongering rhetoric by the Armenian leadership, which committed ethnic cleansing and massacres against Azerbaijanis, occupied territories of Azerbaijan for 30 years, and devastated cities and villages, is a clear example of misinformation.
To establish peace in the region, the Armenian leadership should refrain from aggressive rhetoric, and stop aggressive actions, such as attacking the territorial integrity of Azerbaijan and interfering in its internal affairs," Spokesperson Ayxan Hajizada said in response to groundless allegations President of Armenia Vahagn Khachaturyan made in his interview to La Repubblica newspaper.
---
Follow us on Twitter @AzerNewsAz