Turkic Culture & Heritage Foundation head expresses condolences to Turkiye [PHOTO]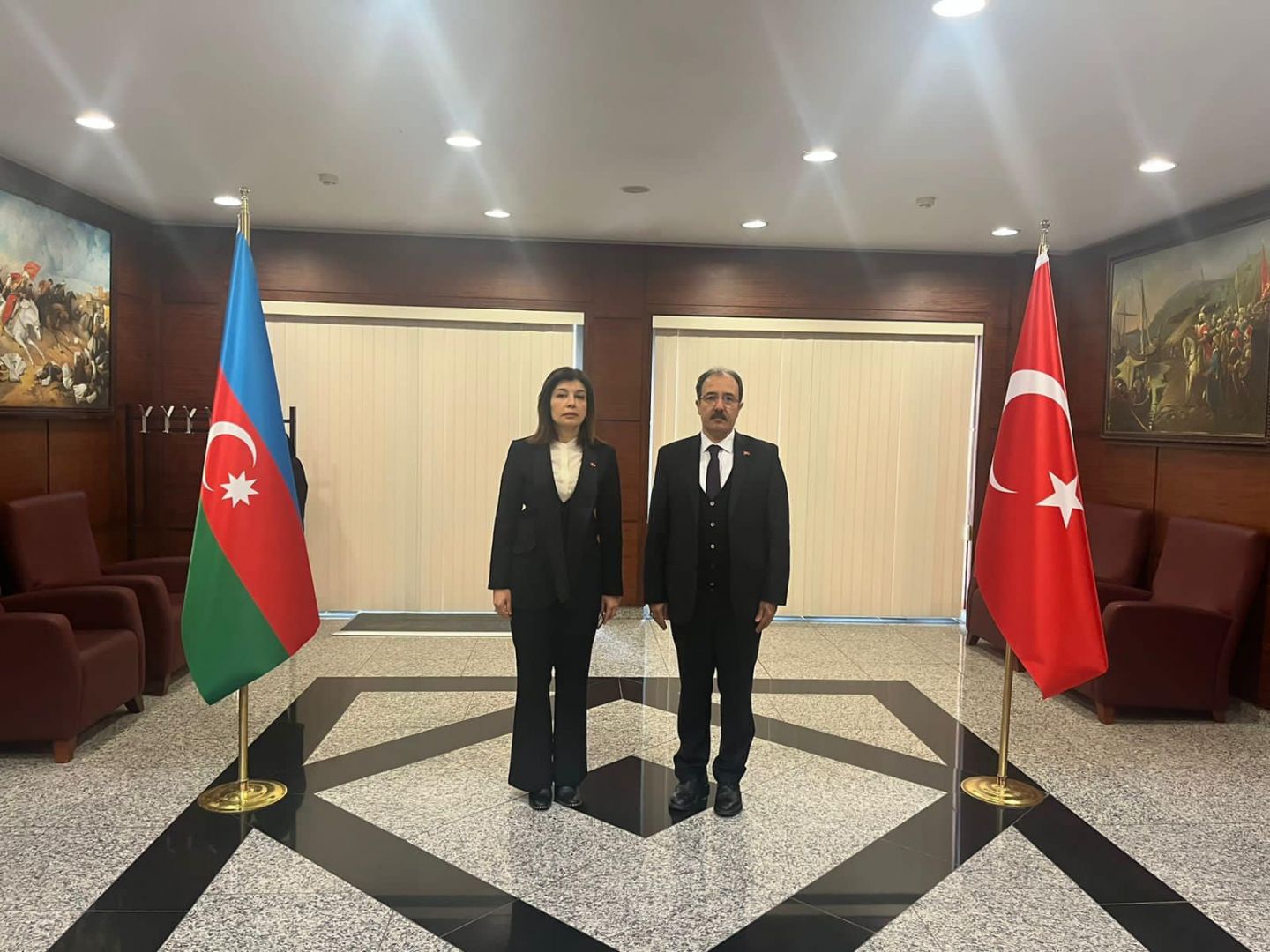 President of the International Turkic Culture and Heritage Foundation Gunay Afandiyeva visited the embassy of Turkiye in Baku to express her condolences for the devastating quake, Azernews reports.
Gunay Afandiyeva expressed her deep sadness and sincere condolences to Ambassador Cahit Bagci, the report said, adding that she also wrote her heartfelt words in the book of mourning at the embassy.
A 7.7-magnitude earthquake hit Turkiye's southeastern part on February 6, 2023, according to the European-Mediterranean Seismological Centre.
The quake's epicenter was located 26 km away from the city of Gaziantep with a population of about 1.06 million. The source of the earthquake was 7 km below the surface. Furthermore, three more quakes with a magnitude of 6.4-6.6 rocked Gaziantep province in southeastern Turkiye.
At the moment of writing, the overall death toll in Turkiye has risen to nearly 35, 418. As a result of the earthquake, strong tremors were also felt in Syria, Lebanon, Egypt, and Cyprus.
Azerbaijan was the first country to provide assistance to Turkiye immediately after the earthquake.
The Ministry of Emergency Situations continues to send humanitarian aid and rescuers to Turkiye.
---
Follow us on Twitter @AzerNewsAz