Non-stop vigil of Azerbaijani eco-activists on Lachin road marks Day 57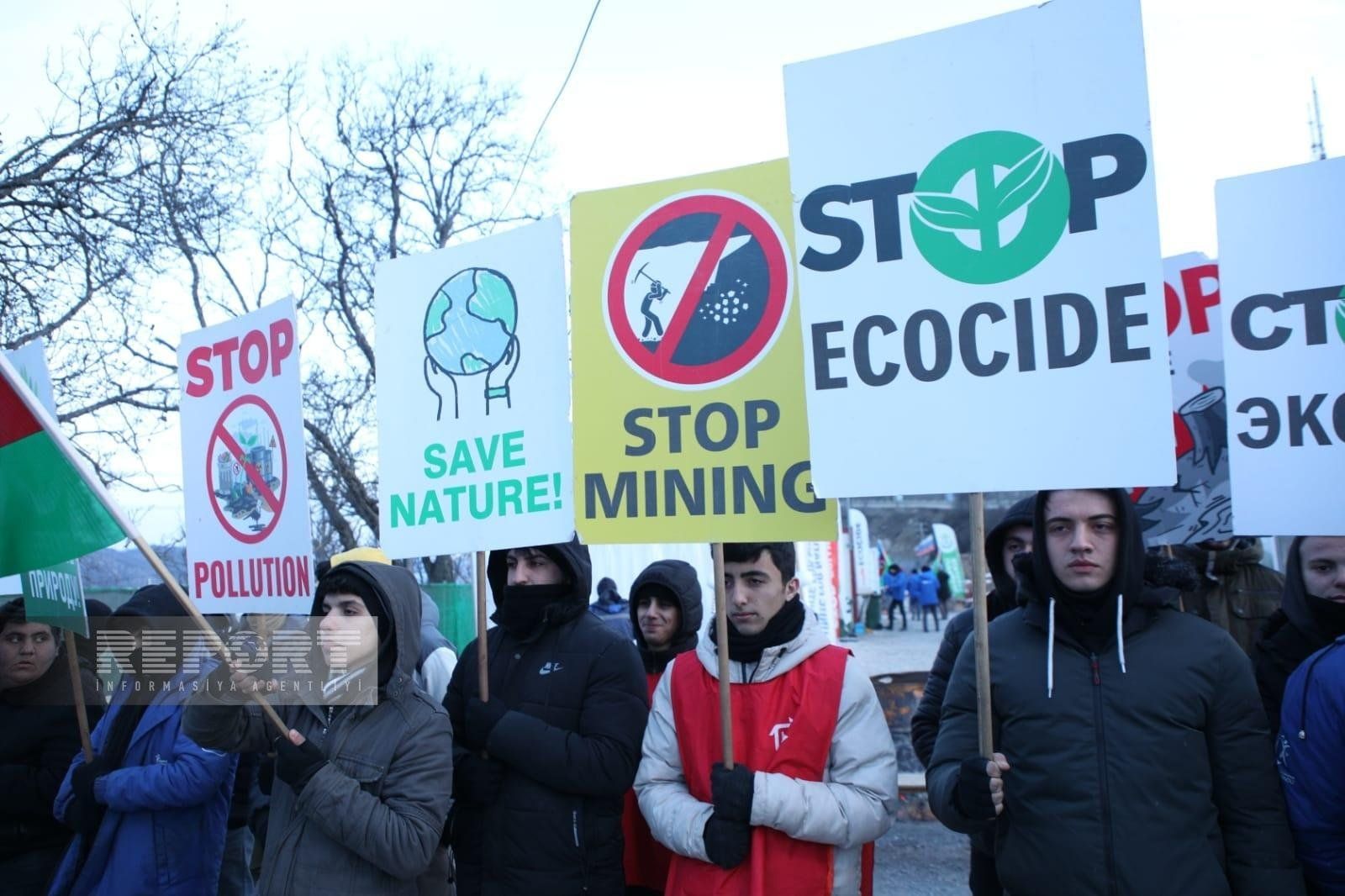 By Qalbinur
February 6 marks Day 57 of the non-stop vigil of the Azerbaijani eco-activists on the Lachin road that connects ethnic Armenians of Karabakh with Armenia.
Contrary to the blatant propaganda of pro-Armenian circles, on February 5, nearly 40 vehicles of the Russian peacekeepers moved freely on the Khankandi-Lachin road, carrying food, medications, as well as basic-needs products.
Moreover, ICRC vehicles kept carrying passengers both to Armenia and from there to Karabakh as daily videos from the venue of the pickets indicate.
The Russian military trucks and ICRC vehicles also serve different purposes, and no doubt that separatists and big fishes in a little pond, who realize the day of reckoning is nearing for them to be hunted for their crimes, and the tragedies they have plunged the region into conflicts and wars for over 30 years, are using the last opportunity to flee the region using humanitarian vehicles.
In the meantime, the fuss the separatists in Karabakh, Armenia, and elsewhere have kicked off over the rightful picketing of the road by Azerbaijani eco-activists is purely designed to protect the interests of those, who have sucked veins of Azerbaijani territories and pocketed millions from looting the mineral resources of Karabakh.
However, as they have been deprived of plundering gold, molybdenum, and other precious metals from deposits in Karabakh for nearly 60 days, and the howl they raised accompanied by certain corrupt circles in France, the USA, and certain European nations are to protect their interests and income.
The peaceful protest of Azerbaijani non-governmental organizations on the Lachin-Khankendi road against the illicit exploitation of Azerbaijan's mineral resources in the area of Russian peacekeepers' temporary deployment has been going on for nearly 60 days.
Previously, following the talks with the Russian peacekeepers' command on December 3 and 7, 2022, a group of experts from the Ministry of Ecology and Natural Resources, the State Property Service under the Ministry of Economy, and AzerGold CJSC were going to begin preliminary monitoring of the illicit mineral resource exploitation, as well as emerging environmental implications on Azerbaijani lands, where the Russian peacekeepers are temporarily deployed, on December 10, 2022.
The expert team was expected to inspect the environmental condition at the Gizilbulag gold deposit and the Damirli copper-molybdenum deposit, monitor various areas, organize cadastral property records, assess potential risks and threats to the environment, as well as underground and surface water sources.
However, when arriving in the monitoring area, the expert group, accompanied by Russian peacekeepers, faced provocations. The planned initial inspection and monitoring did not take place because the Russian peacekeepers not only did not create necessary conditions but also prevented the entire process from carrying on.
---
Follow us on Twitter @AzerNewsAz