Twelve different nations' tourists visit Jidir Duzu in Shusha [PHOTO/VIDEO]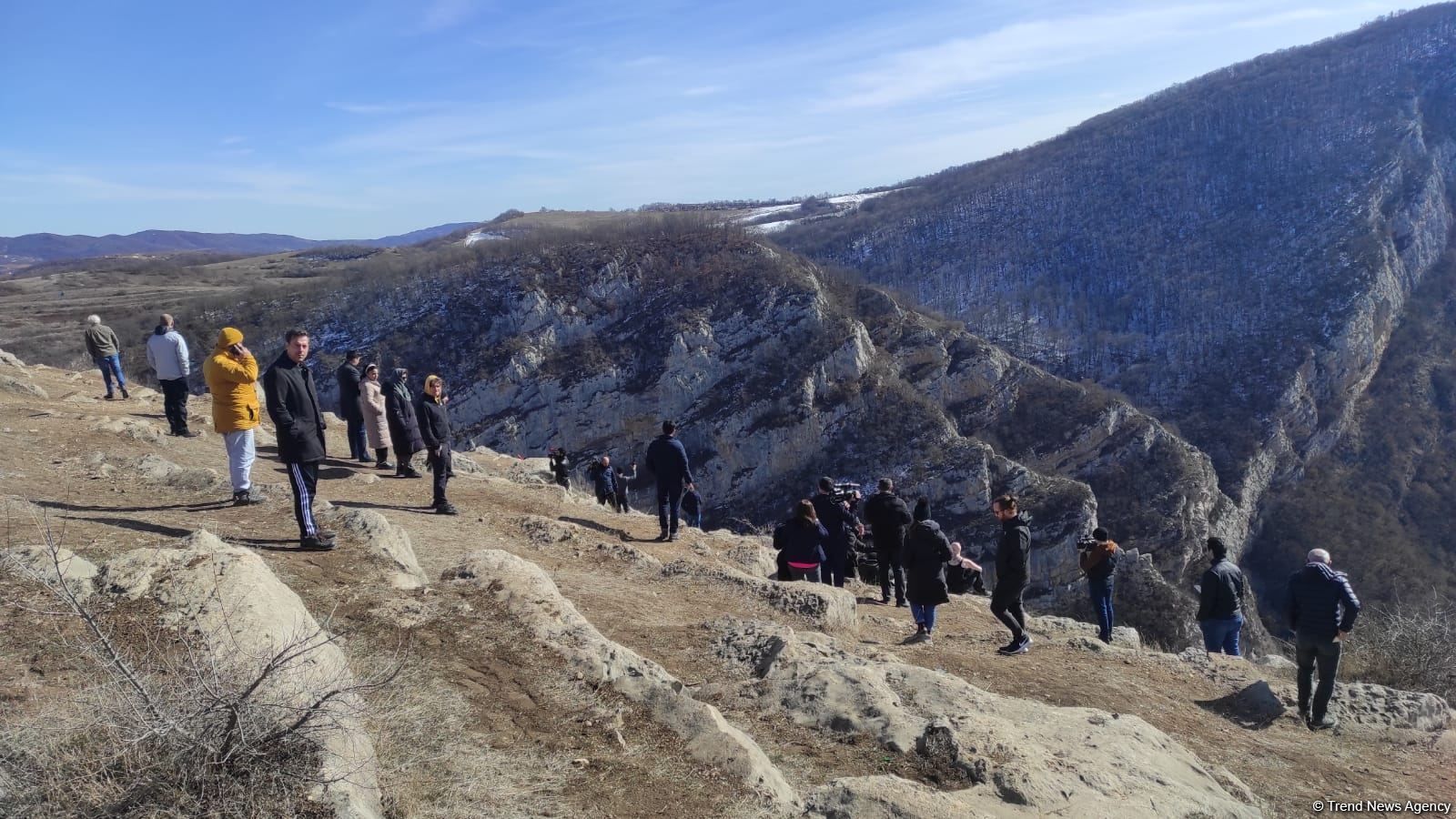 One of Shusha's top attractions, Jidir Duzu, has drawn renowned tourists from 12 different nations, Azernews reports.
The visitors from the international delegations are currently at their third stop.
The delegation consists of prominent individuals from the top tourist strata of 12 nations, including the US, UK, Ireland, Belgium, Germany, France, Denmark, the Netherlands, Italy, Spain, Brazil, and Russia.
Along the way, visitors will learn about the vandalism committed by Armenians during the occupation, the restoration efforts in the liberated areas, and the stunning natural surroundings of the Karabakh region.
Previously, travelers witnessed a peaceful protest by Azerbaijani NGOs on the Khankandi-Lachin road.
---
Follow us on Twitter @AzerNewsAz