Ukrainian official denies Armenian fake about weapons supply to Azerbaijan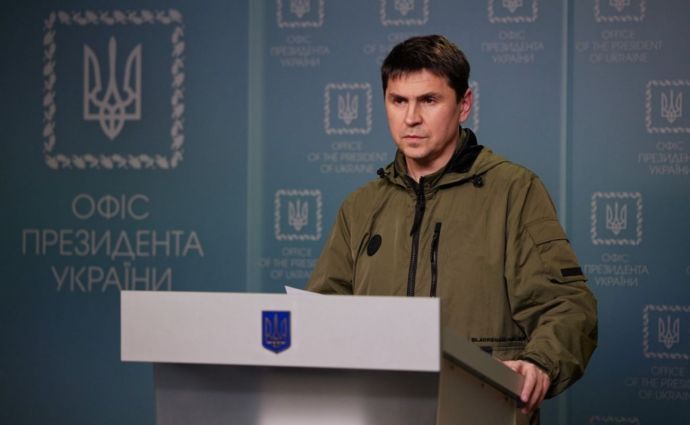 Mykhailo Podolyak, the adviser of the Office of the President of Ukraine, in an interview with the Armenian Azatutyun news agency, stated that Ukraine did not supply Azerbaijan with any weapons that would be used in the second Karabakh war, Azernews reports.
When questioned about whether Ukraine gave Azerbaijan weapons used in the second Karabakh war, specifically phosphorus bombs, Podolyak refuted this claim by pointing out that Ukraine officially maintains a neutral position and minimizing the likelihood of delivering weapons anywhere, especially to hot spots.
"Ukraine officially maintains a neutral status. And we have minimized the possibility of supplying weapons anywhere, especially to conflict areas. Yes, we had an arms sale segment, but it was a typical legal arms sale with full contracts, export controls, etc. There is no point in engaging in controversy, conflict situations to escalate or provoke a conflict," Podolyak stated.
Referring to various anonymous sources, Armenia spread untrue information about the alleged use of phosphorus bombs by Azerbaijan during the second Karabakh war though not a single piece of evidence has so far been provided by Armenia.
The 37th rifle division of the first combined arms army of the armed forces of Armenia's third motorized rifle regiment received significant amounts of phosphorus-containing cargo, according to the Azerbaijani Ministry of Defense in 2020.
Phosphorus bombs were previously used by Armenia against Azerbaijan.
A 122-mm incendiary cannon projectile was fired by Armenia on Fuzuli District on October 8, 2020, containing 3.6 kilograms of white phosphorus.
During the time of the ceasefire, Armenia also attacked Azerbaijan with phosphorus bombs. In the year 2016, Armenia attacked the village of Askipara in Tartar District with a phosphorus bomb.
The 44-day war ended with the Russia-brokered peace deal signed on November 10 by the Azerbaijani, Russian and Armenian leaders.
The peace agreement ended the 30-year-old conflict between Baku and Yerevan over Azerbaijan's Nagorno-Karabakh region that along with the seven adjacent districts came under the occupation of Armenian armed forces in the war in the early 1990s.
For about three decades, Armenia refused to implement the UN Security Council resolutions, demanding the withdrawal of the Armenian troops, which was the main obstacle to the resolution of the conflict.
---
Follow us on Twitter @AzerNewsAz