Preparation for 33rd anniversary of January 20 tragedy underway [PHOTO]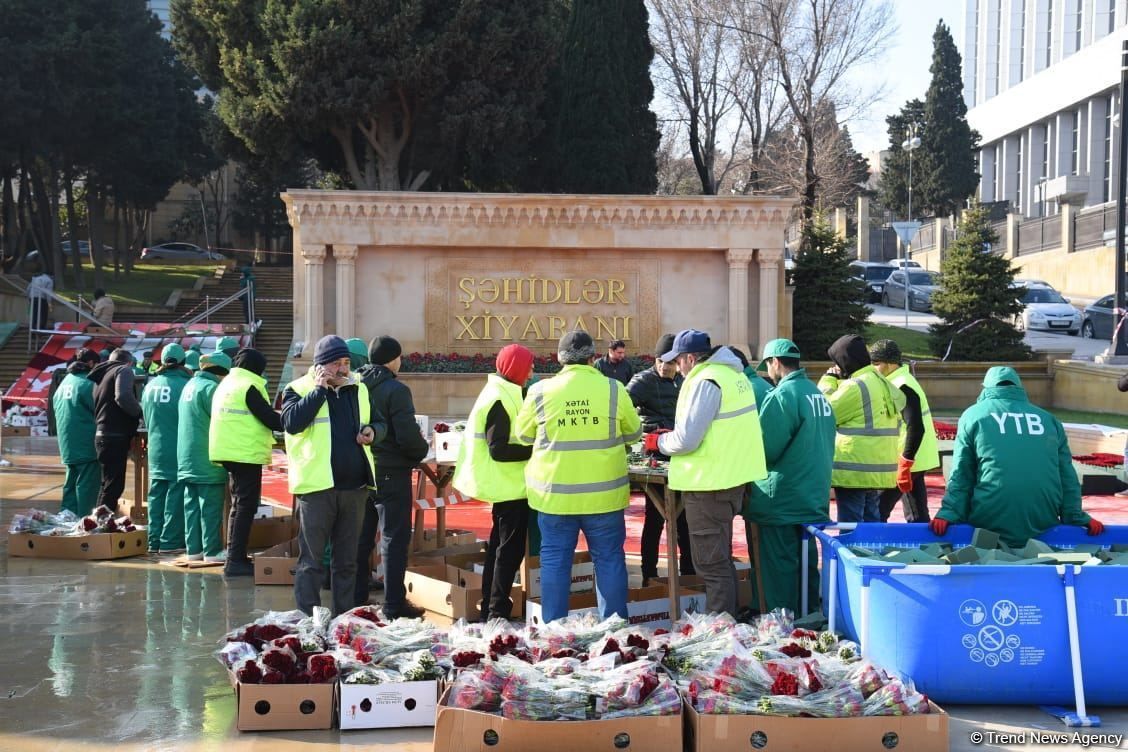 Preparations for the 33rd anniversary of the January 20 tragedy have started in the Martyrs' Alley in Baku, Azernews reports via the press service of the Baku City Executive Authorities.
On the anniversary of the tragedy, special compositions of carnations of various colors are prepared on the alley's territory. This work is being done by experienced specialists and landscape designers.
In honor of the January 20 tragedy's anniversary, the relevant agencies of the Baku City Executive Authorities are cleaning and landscaping the Martyrs' Alley, trimming the branches of trees and bushes, improving the lawn, adding new flowers and shrubs, painting lighting poles, cleaning the sidewalks and the entire area, and performing preventive maintenance on both torches in the alley.
By January 19, the preparation is expected to be finished.
On January 20, 1990, 40,000-strong Soviet troops entered the Azerbaijani capital Baku from several directions, invading the city in a desperate, brutal, and yet futile attempt to strangle the growing independence movement and to prevent the fall of the Soviet communist regime in Azerbaijan and punish ordinary people who had rallied on the streets to voice their legitimate protest against the violation of their homeland's territorial integrity.
Some 147 people were killed, 611 were wounded, 841 were illegally arrested, and five went missing as a result of the intrusion of troops into Baku and other regions of the country.
January 20, 1990, is marked in the modern history of Azerbaijan as one of the most tragic days of the country, and at the same time as a heroic page.
---
Follow us on Twitter @AzerNewsAz