In revenge for ignominious Karabakh defeat, Armenia buying new Indian weapons & missiles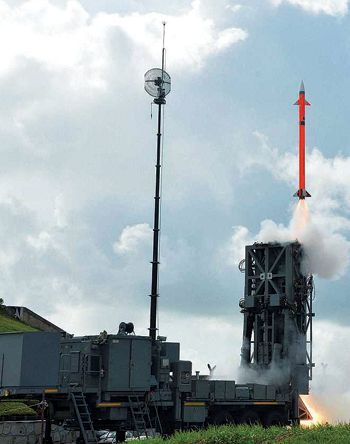 Poverty-stricken Armenia is procuring new weapons & missile systems from India
Under various pretexts, Yerevan is avoiding a peace deal with Baku
Armenia is resorting to far-flung theories to keep remnants of military forces in Karabakh
Armenia recognizes Azerbaijan's territorial integrity but also meddles in its domestic affairs
Is a new war on the horizon?
Armenia without two pennies to rub together has been in search of new arms markets to procure weapons and other missile systems to replenish stocks.
Is Yerevan again stepping off on the wrong foot following its disastrous defeat by similar moves?
Funnily enough, India is often cited as a new and so far the sole destination among countries ready to sell weapons to Yerevan.
Actually, Armenia, before the devastating defeat at the hands of Azerbaijan in 2020, was a recipient of low-priced and quite often complimentary Russian weapons. However, accustomed to being a Russian donee, after 2018 it began to drift away from the traditional policy of being the Kremlin outpost in favor of the West and as was expected drew Russia's anger.
Since then, the cat-and-mouse game, often accompanied by mutual accusations, has been underway in relations between Moscow and Yerevan. The current status quo is hard to remain stable as whenever Armenia is cornered, the Kremlin is blamed for the failure to protect Yerevan though it has never committed itself to it.
Pashinyan has long suspected Moscow of plotting to overthrow him, however, irrespective of far-flung rumors about imminent power change in Armenia, Pashinyan survived a handful of attempts and retained his power.
In the meantime, Armenia is again knocking at India's door for new arms sales, Sputnik Armenia reports via Indian idrw.org.
"Armenia is considering ordering Indian-made medium-range surface-to-air missile (MRSAM) systems," Indian idrw.org reports.
Armenia is not procuring Indian weapons and missile systems for the first time; soon after the second Karabakh war, reports were in the public domain about arms deals between Armenia and India. In 2022, Armenia signed an arms contract with India to the tune of over $250 million.
At that point, Indian and Armenian media reports revealed that Yerevan mainly purchased missiles, rockets, radars, etc, and was interested in Indian-made UAVs.
Two years back from now, Armenia faced a disastrous defeat on the battlefields in Karabakh, and it would be logical for Armenia to heal its wounds and weigh up the pros and cons of embarking on a new path of adventure.
Retaining its status as the poorest nation in the South Caucasus, Yerevan seems learned nothing from the past, and is again purchasing weapons not for defense but to attack Azerbaijan.
Armenia remains the most militarized nation in terms of GDP per capita in Europe, i.e., and allocates more money to the military than any other country.
Naturally, what comes to mind first is why Armenia is procuring new weapons. Is it after a new war, or an act of revenge? Notwithstanding Armenia's covert and overt misdeeds and shenanigans, Azerbaijan has learned its lesson properly and won't let Armenia take on the path of rearmament.
On the flip side, Armenia is a member of the Kremlin-led CSTO military bloc, that is, attacking Armenia boils down to attacking other member states, including Russia.
Azerbaijan does not plan to attack Armenia, and Karabakh's nearly 30-year-long occupation proved who the intruder is. Baku has no intention to go to war against Yerevan and Armenia does not need new weapons as the Russian frontier guards protect its borders with Turkiye and Iran, and are ready to take control over its border with Azerbaijan.
Moreover, Russia possesses two military bases in Armenia and the latter is under Moscow's joint air defense systems. In a nutshell, no country is threatening Armenia.
Second, Armenia is a landlocked and mono-ethnic country and is bordered by Turkiye, Iran, Georgia, and Azerbaijan, and a war between Armenia-Turkiye and Armenia-Iran is beyond the bounds of possibility. Armenia is the last country that Turkey would like to have any conflict with despite Armenia's centuries-long baseless claims against Turkiye. Iran is second to Russia country to declare that it is the protector of Armenia.
A war between Georgia and Armenia is impossible as well for many reasons. One of them is that Georgian lands have been annexed by Russia, and the Georgian military personnel totals 37,000, whereas, Armenia's military personnel is 65,500, plus nearly 30,000 in Karabakh. That is, Armenia has military personnel three times more than Georgia.
As for Azerbaijan, since the Armenian media and officials claim that the illegal armed groups in the separatist part of Karabakh are local forces subordinate to the separatists, the war between Armenia and Azerbaijan is theoretically out of the question as well.
With all these in mind, Armenia's search for new weapons raises multiple questions. Who is Armenia going to fight with? Why does Armenia, allowing its population to starve, spend so much money on the military?
I have no option but to think that Armenia is preparing for a new war. They plan to transfer these weapons to Karabakh via the Lachin corridor, which Russian peacekeepers are in control of, and the ongoing peaceful protests of the sole road that connects the separatist Armenians in Karabakh with their backer Armenia have, for over a month, paralyzed malicious plans of Armenians.
What comes next will surface soon. The separatists in Karabakh have been cornered, and their calls for international support have fallen on deaf ears with episodial fruitless calls, not worth a brass farthing.
---
Follow us on Twitter @AzerNewsAz