Day 29: Environmental vigil of Azerbaijani eco-activists on major Karabakh road in full swing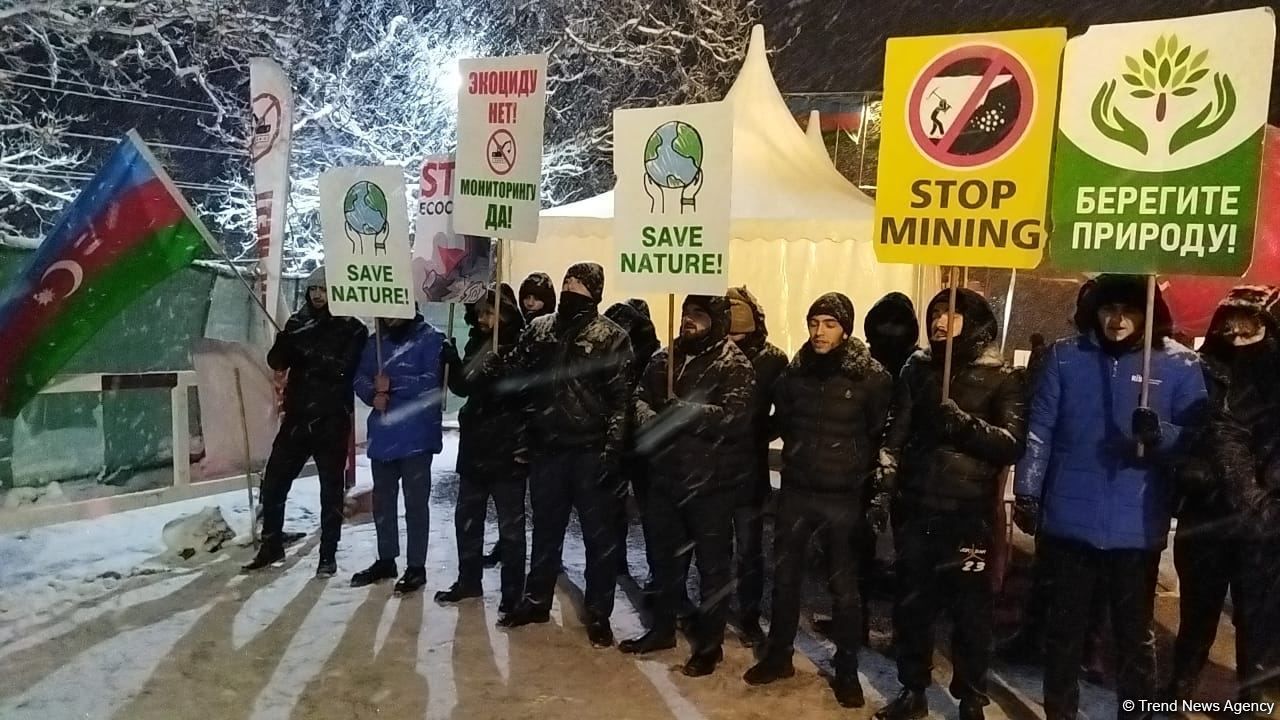 For nearly 30 days, no incidents have been recorded at the venue as vehicles of the Russian peacekeepers move freely along the road in both directions. Though the whole of the region is under newly-fallen white snow, eco-activists – most of whom have never seen snow – remain determined and resolute to succeed in their just cause.
Throughout the day, the pickets sing various patriotic songs without interfering with traffic in both directions, holding slogans, reading "Azerbaijan is the owner of its mineral resources!", "End environmental crimes!", "Stop eco terror!", "Protect nature!", "No ecocide! Yes to monitoring!"
The ongoing media coverage of the environmental vigil and the passage of military vehicles and fleets of cars owned by ethnic Armenians, accompanied by IRGC vehicles, disprove reports of Armenian and their foreign-based paid media outlets' mud-slinging and libelous fabrication.
On January 8, when the region was in the grip of snow, several vehicles of the Russian peacekeepers passed freely in both directions along the Khankandi-Lachin road. On the same day, an Armenian man was handed over to the peacekeepers, who had previously approached one of the posts of the Azerbaijani army and asked for help.
The failure of the Russian peacekeeping contingent to prevent the illicit exploitation of natural resources in Karabakh has resulted in the ongoing protest on the major road that passes by Shusha. As a result of the December 3 and 7, 2022, talks with the Russian peacekeeping command, a delegation comprising specialists from the Ministries of Economy, Ecology and Natural Resources, the State Property Service under the Ministry of Economy, and AzerGold Company was to conduct a preliminary monitoring of the illegal exploitation of mineral deposits in Karabakh, where peacekeepers are temporarily stationed, as well as related environmental and other problems.
However, due to the inaction of the peacekeepers, the monitoring did not take place and resulted in the continuous protest of the Azerbaijani eco-activists, thus paving the way for the birth of a new movement.
---
Follow us on Twitter @AzerNewsAz