Global Baku Forum underway to come up with clear-cut proposals for global challenges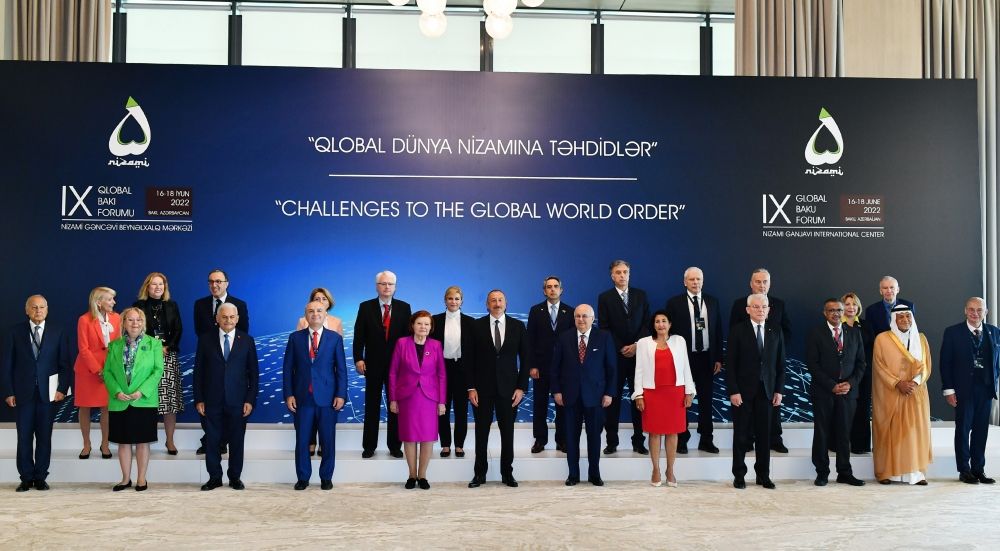 By Fuad Muxtar-Aqbabali
The IX Global Baku Forum with a far-reaching and intriguing title "Challenges to the global world order" is underway in the Azerbaijani capital to come up with clear-cut and compelling solutions to the global problems, Azernews reports.
Focusing on the benefits of the forum, the Azerbaijani leader said that discussions and exchange of views will contribute to the study and solution of the most important problems globally.
The Nizami Ganjavi International Center has turned into an international center that studies ways to solve global problems and informs the world community about it, the president said, adding that the resolution of the Karabakh conflict has created new opportunities for regional peace and tranquility.
Addressing the forum, Azerbaijani President Ilham Aliyev has called on Armenia to honor points of the November 10, 2020 deal to restore regional peace.
The proposals put forward by us on the normalization of relations with Armenia also include the countries' mutual respect for each other's borders. We are pleased that the government of Armenia has adopted these five principles, the president said.
He added that now it was high time for practical work to realize the agreements and urged Armenia to make concrete steps to this effect.
"We know from history that sometimes even the statements of high-ranking Armenian officials do not matter much. A commission on border delimitation has already been established in Azerbaijan. We expect the same step from Armenia," the president said.
On the second Karabakh war that resulted in the liberation of Azerbaijan's occupied lands, the president said "this is a unique case in the world when, after a long conflict, the state has expelled the occupier from its lands and has restored justice. Such cases are rare in the world. Why do we want peace!? Because we want to create a stable, sustainable, and developing region".
Ilham Aliyev ascribed the forum as an inclusive and good platform that brings together the views of different parties and tackle urgent problems.
"Simultaneously, one of the issues on the agenda is the role of leading international institutions, financial institutions in the fight against the food crisis. Because the crisis is inevitable and is already close. International organizations and countries should keep in focus the situation in connection with the potential increase in migrants as a result of the food crisis," the president added.
Amid the global energy crisis, the president highlighted the role of and the demand for Azerbaijan's energy resources worldwide.
"In recent months, we have received requests for gas supplies from several European countries. We must try to meet their needs. Of course, the solution to the problem is not so easy. We must increase gas production. We are currently cooperating with the European Commission on this issue," the president said.
---
Follow us on Twitter @AzerNewsAz