President urges Armenia to give date for Zangazur corridor opening [UPDATE]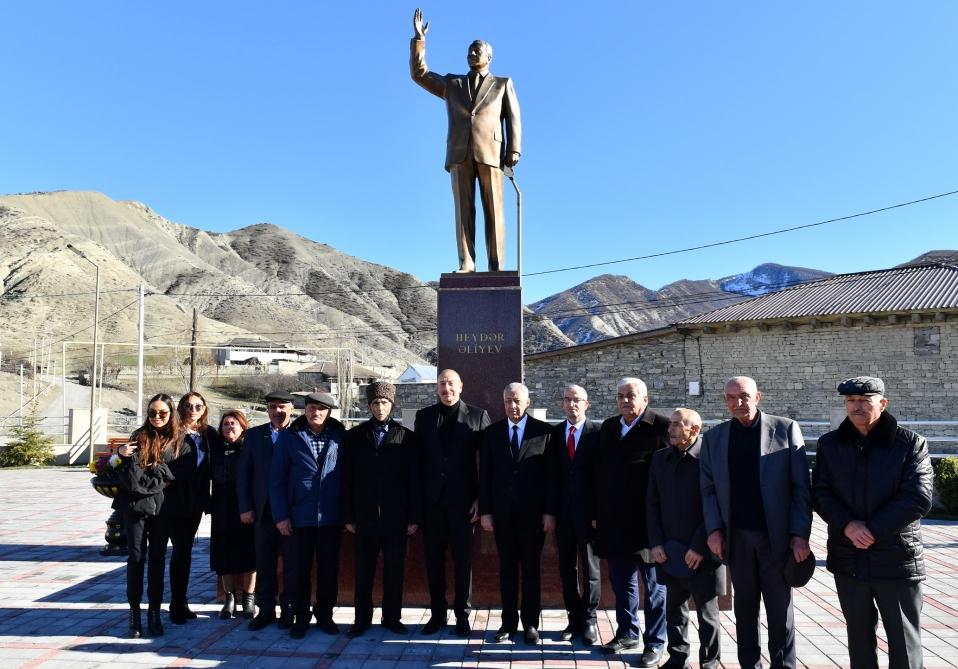 By Ayya Lmahamad
President Ilham Aliyev has said that Armenia has to give a date when the Zangazur corridor will be opened, and then there will be no problem in this case.
He made the remarks at his meeting with residents of Guba region's Gonagkand settlement on December 6.
Aliyev recalled his remarks made during last year's 44-day war and stressed that he had "said that they should give us a timetable of when they would vacate our lands, and we were ready to stop the war".
"I say the same thing today. I tell them to give us a date of when the Zangazur corridor will be opened, and there will be no problem in this case. Therefore, I think that both the Armenian leadership and the Armenian public must understand this. We have achieved what we wanted, and we will do that again," he said.
He underlined that it would be better if the issue is resolved constructively through negotiations and mutual understanding.
Noting that the construction is underway in both Karabakh and Zangazur, the president emphasized that the recent work shows that if there are any revanchist tendencies, "this issue will be resolved immediately on the spot".
"Because since the war ended, there have been several such attempts by Armenia, and they saw the bitter consequences of that. Therefore, it is not too late. I have repeatedly appealed to them, saying that they must accept our conditions and put an end to any insincere approach to roads and communications," he said.
The head of state added that if this happens, then all the peoples of the South Caucasus will live in peace and tranquillity.
Speaking about the Karabakh war, Aliyev stressed that "it is a victory for all of us".
"Every citizen of Azerbaijan brought that holy day closer with hard work. We kept Karabakh in our hearts during the entire period of occupation, and a generation of young people grew up who did not see Karabakh. They have liberated Karabakh at the cost of their lives. We have restored historical justice. We have restored the dignity of our people. A new era is beginning now," he said.
Moreover, speaking about the visit to Gonagkand, he stated that this village has a great place in the history of Azerbaijan.
Stating that the main problem of the village was the problem of roads, he added that the construction of the Guba-Gonagkand highway can be considered a historic event.
"This is a beautiful tourist area. Since there was no road, tourists did not come here. I am sure that now beautiful recreation areas, hotels and public places will be created in these beautiful places. In other words, this part of Guba will revive, I have no doubts about that," he said.
--
Follow us on Twitter @AzerNewsAz