3 May 2021 15:23 (UTC+04:00)
1 267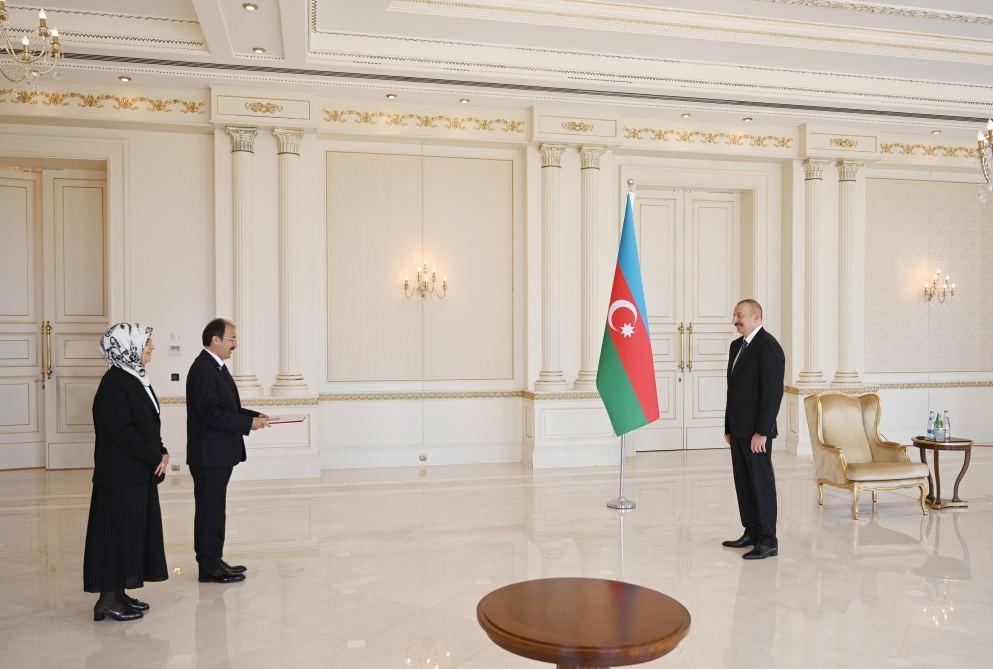 By Aisha Jabbarova
President Ilham Aliyev has said that Azerbaijan and Turkey will further support each other in all matters and continue their efforts to establish regional peace.
Aliyev made the remarks while receiving the credentials of the incoming Turkish Ambassador Cahit Bagci on May 3.
"Turkish-Azerbaijani friendship and brotherhood are at the highest level today, and we are always with each other in all matters," Aliyev said, adding that the second Karabakh war once again showed the whole world that Turkey and Azerbaijan are together.
"Because from the first hours of the war, Turkey and its President have given us moral and political support. This moral and political support was provided until the last day of the war," Aliyev said. He stressed that Turkey's support in the war "inspired us from the first hours".
Furthermore, Aliyev said that Azerbaijan's victory in the second Karabakh war created a new reality in the region.
"Turkey and Azerbaijan have expanded their capabilities in the region, and our role and influence have increased and will continue to grow. All our joint projects and initiatives play an important role in ensuring stability and peace in the region," the president stressed.
In turn, Ambassador Bagci congratulated Azerbaijan on victory.
Armenia and Azerbaijan resumed the second war over Azerbaijan's Nagorno-Karabakh region on September 27. The war that started with Armenia's firing at Azerbaijani positions, ended with the victory of the Azerbaijani Army. The six weeks of fighting ended with the signing of a Russia-brokered peace agreement on November 10.
The peace agreement stipulates the return of Armenian-occupied Kalbajar, Aghdam and Lachin regions to Azerbaijan's control. Before the signing of the agreement, Azerbaijan had liberated around 300 city centres, settlements and villages, including historic Shusha city.
Ties with Serbia important
On the same day, Aliyev received credentials of the newly appointed Serbian Ambassador Dragan Vladisavljevic.
Welcoming the ambassador, President Aliyev said that cooperation with Serbia is of big importance for Azerbaijan.
"As you said our countries are strategic partners and an area of cooperation now cover a lot of directions. I think that we need to concentrate on already those areas where we have big progress and to look what we can do on some areas where we are in the initial stage of active cooperation. But as far as our partnership in international organizations, I am sure we will continue to support each other, to defend each other's interests. In quite a number of international institutions we already demonstrate a very high level of solidarity," Aliyev said.
"With respect to bilateral relations, of course, having a very high level of political contacts we need to concentrate on the areas of economic development," Aliyev went on saying.
Reminding that Azerbaijan was in the preliminary stage of reconstruction in the liberated territories, Aliyev expressed hope that Serbian companies as companies from friendly countries will be active in this work.
In turn, Ambassador Dragan Vladisavljevic underlined that Serbia "absolutely supports sovereignty and territorial integrity of the friendly Republic of Azerbaijan and highly appreciates the existing strategic partnership between our two states and wishes to further cherish and strengthen it."
Vladisavljevic said that the Serbian president has"pointed out that intensive activities right ahead in both Baku and Belgrade with respect to organizing the 60th anniversary of the Non-Aligned Movement and the 1st summit held in Belgrade.
--
Follow us on Twitter @AzerNewsAz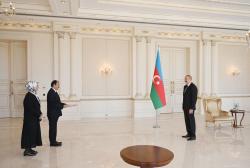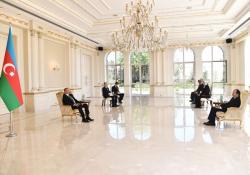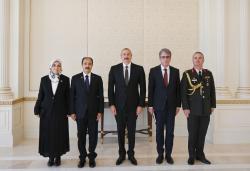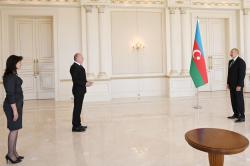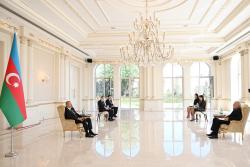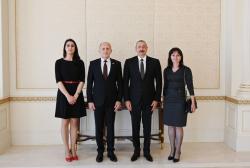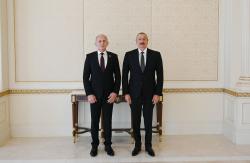 Related News