19 March 2021 10:32 (UTC+04:00)
1 040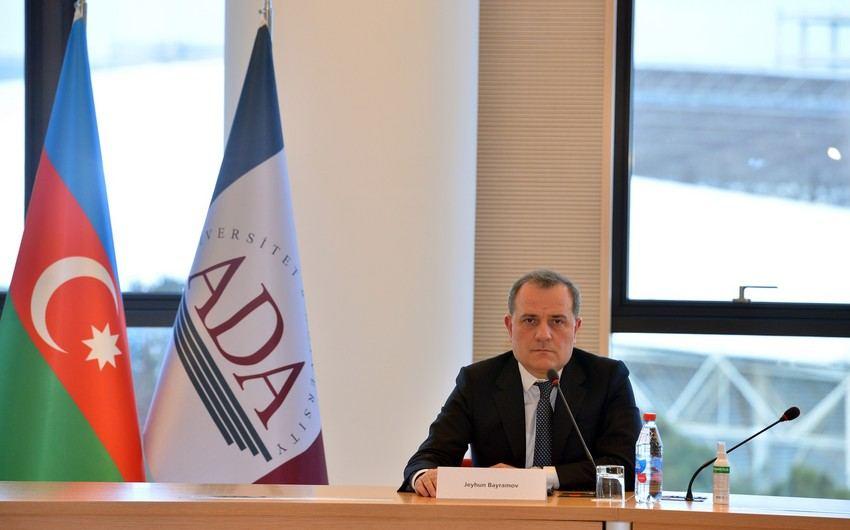 By Trend
Head of Azerbaijan's Foreign Ministry Jeyhun Bayramov met with the member states ambassadors of the Organization of Islamic Cooperation (OIC) to the country on March 18, 2021, Trend reports referring to a source in the ministry.
During the meeting, Bayramov briefed the meeting participants on the current situation in the region, including the new realities created after the Second Karabakh war (44-day war from late Sept. through early Nov.2020), reported on the implementation of trilateral statements of November 10, 2020 and January 11, 2021 (between presidents of Azerbaijan, Russia and Armenia's prime minister to end the war and discuss its results), on the ongoing reconstruction works in the liberated (from Armenian occupation as a result of the war) territories, the participation of partner countries in this process and about new cooperation opportunities in the region.
Besides, he informed the heads of diplomatic missions about the demonstration of a non-constructive position by Armenia (which secretly dispatches the military forces to the territory of Azerbaijan, refuses to provide a map of minefields for the liberated (as a result of the 44-day war) territories).
The minister noted that the failure of the international community to exert pressure on Armenia in connection with its violations of international law gave rise to false illusions in the latter, and also that the implementation of trilateral statements is important for ensuring lasting peace, stability and development in the region.
He also stressed with satisfaction that the OIC always unequivocally supports the fair position of Azerbaijan, which was reflected in the resolutions adopted by this structure during the 44-day war, as well as at the last meeting of the Council of Ministers.
Bayramov thanked the countries that expressed their desire to participate in the process of restoration and reconstruction of the historical, cultural and religious heritage in the liberated lands of Azerbaijan.
Then the meeting continued in a question-and-answer format. Ambassador of Palestine Nasir Abdul Karim made a speech on behalf of the diplomatic missions of the OIC member states in Azerbaijan. He noted that he visited the liberated territories of Azerbaijan and got acquainted with the scale of destruction, stressed the importance of reconstruction and restoration of these areas and the return of internally displaced persons to their homes. The diplomat reaffirmed the OIC's position in relation to ensuring lasting peace, security and development in the region.
Minister Bayramov answered numerous questions from diplomats. The ambassadors of the OIC member states expressed their desire to continue meetings in this format in the future.
---
Follow us on Twitter @AzerNewsAz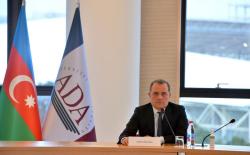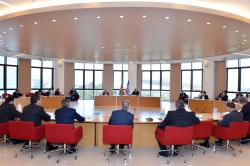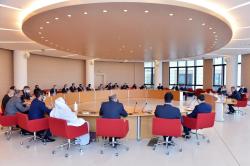 Related News