Russia enthusiastic about development of relations with Azerbaijan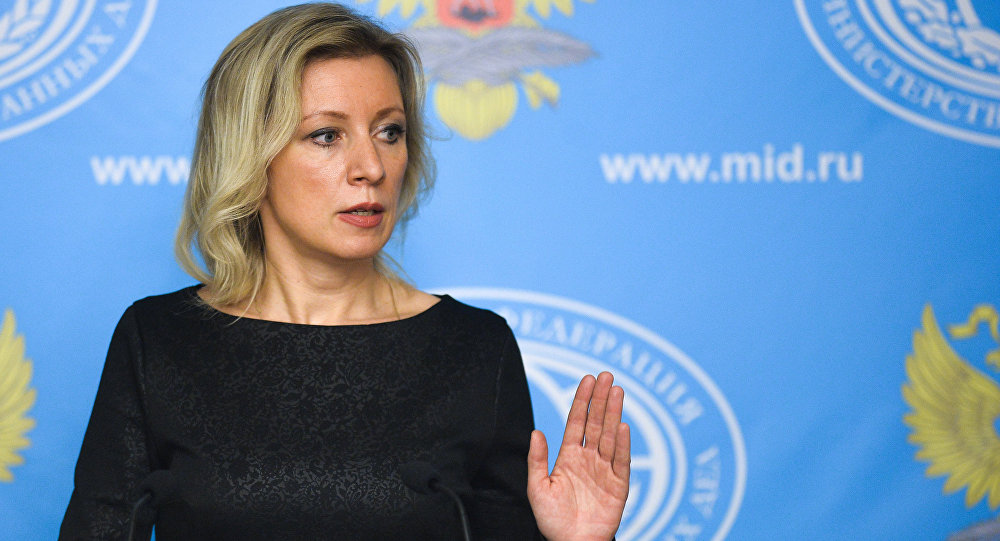 By Rashid Shirinov
Russia is enthusiastic about the development of bilateral relations with Azerbaijan, Spokeswoman for the Russian Foreign Ministry Maria Zakharova said at a press conference on September 7.
She noted that the multifaceted cooperation of Russia's subjects with Azerbaijan is developing on the basis of the agreement of the Azerbaijani government with the governments of the Russian regions.
"At the moment, there are 17 such agreements, and a number of new ones are being prepared. The effectiveness of interregional relations with Azerbaijan is evidenced, in particular, by the following facts: representative offices of Dagestan, Tatarstan, Ural Trade House CJSC, Tatarstan Trade House, representative offices of a number of regional airlines – Bashkirian Airlines, Perm Airlines, Pulkovo Airlines, Samara Airlines, Ural Airlines, some business structures of Russia – the official dealer of AVTOVAZ – Khazar-Lada, group of companies East Service were opened in Baku," Zakharova noted.
The spokeswoman also mentioned that Azerbaijani entrepreneurs have invested in the construction of a sanatorium and spa center in the Russian city of Yessentuki, as well as food production plants in the Krasnodar region, and projects are being implemented in Kabardino-Balkaria and Dagestan.
She added that the annual Russia-Azerbaijan Interregional Forum is the platform for discussing the preparation of new cooperation projects, and presently, the next, 9th forum is being prepared.
"Russia is enthusiastic about the development of bilateral relations with Azerbaijan. The potential is huge. A lot is being implemented, a lot is being worked out," Zakharova said.
Speaking of the prospects for the intensification of cooperation between Russia and Azerbaijan in ensuring regional security, the spokeswoman noted that the mechanism of discussing security issues between Azerbaijan and Russia works smoothly.
"We have an appropriate mechanism, for example, consultations on various topics between the foreign ministries, including those involving discussion of security issues. The consultations are held. I am not sure that they should either be intensified or, vice versa, their number should be somehow reduced, etc. This mechanism works perfectly," Zakharova said.
She added that there is a dialogue between other structures and state bodies of Russia and Azerbaijan, which are directly responsible for the discussion of security issues, and it also works smoothly.
"We also fruitfully cooperate on these issues as part of international organizations. Therefore, I think that it is not necessary to talk about any need for intensifying the process because everything is already working quite intensively," the spokeswoman said. "But if any side voices the need to make any issue specific, it is always possible to do. Our dialogue with Baku is developing very well."
Azerbaijan is one of the main economic partners of Russia among the CIS countries. The trade turnover between two countries amounted to $2.14 billion in 2017. This kind of cooperation plays an important role in the development of Russian-Azerbaijani trade and economic relations and in the increase of the trade turnover.
At present, enterprises of more than 70 regions of Russia cooperate directly with Azerbaijan. Fifteen regions of Russia have relevant agreements with Azerbaijan on trade and economic, scientific, technical and cultural cooperation.
---
Rashid Shirinov is AzerNews' staff journalist, follow him on Twitter: @RashidShirinov
Follow us on Twitter @AzerNewsAz