Caspian Sea to be regarded as neither sea nor lake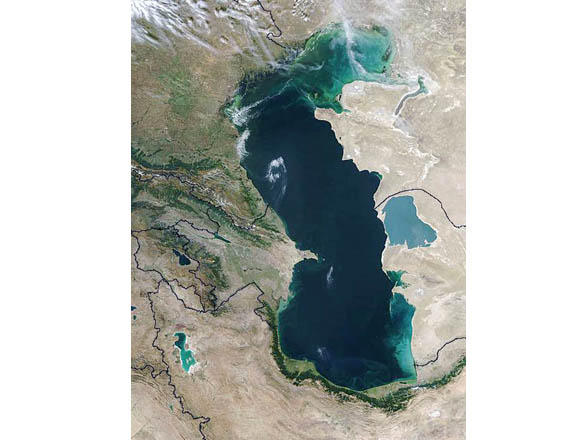 By Rashid Shirinov
In accordance with the Convention on the legal status of the Caspian Sea, which is expected to be signed at the summit of the heads of the Caspian countries in Aktau, the body of water will be recognized neither as a lake nor sea, Russian media quoted Russia's Deputy Foreign Minister Grigory Karasin as saying on August 8.
"The Caspian Sea will have a special legal status. This is due to a set of specific geographical, hydrological and other characteristics. It is an inland body of water, which has no direct connection with oceans, and therefore cannot be considered a sea," Karasin noted.
At the same time, due to its size, composition of water and bottom features, the Caspian Sea cannot be considered a lake, he added.
"In this regard, neither the provisions of the UN Convention on the Law of the Sea of 1982 nor the principles used in respect of transboundary lakes are applicable to the Caspian Sea. Only its bottom is delineated to sectors, but sovereignty over the water column is established on the basis of other principles," the diplomat said.
He noted that the Caspian states have long found ways to resolve disputes over the delimitation of the bottom of the Caspian Sea on a bilateral and trilateral basis.
"In my opinion, the agreements that were previously concluded between Russia, Kazakhstan and Azerbaijan, as well as Kazakhstan and Turkmenistan, can serve as an example in the case of delimitation of the southern part of the sea," Karasin added.
The presidents of the five Caspian states will meet on August 12 at the 5th Caspian summit to sum up the long-term negotiations on the legal status of the sea. As expected, the main outcome of the summit should be the Convention on the legal status of the Caspian Sea.
The issue of determining the legal status of the Caspian Sea became relevant after the collapse of the USSR, when the emergence of new subjects of international law - Azerbaijan, Kazakhstan and Turkmenistan - raised the issue of delimitation of the sea between the five littoral countries. The difficulties in determining the status of the Caspian Sea are linked, in particular, with the recognition of it as a lake or sea, the delineation of which is regulated by different provisions of international law.
The status of the sea remains a key topic of discussions at the Caspian states' summits. The leaders of the five countries met for the first time in 2002 in Ashgabat. The second Caspian summit was held in Tehran in 2007, the third one in Baku in 2010, and the fourth summit – in Astrakhan in 2014.
---
Rashid Shirinov is AzerNews' staff journalist, follow him on Twitter: @RashidShirinov
Follow us on Twitter @AzerNewsAz