13 April 2018 16:23 (UTC+04:00)
2 124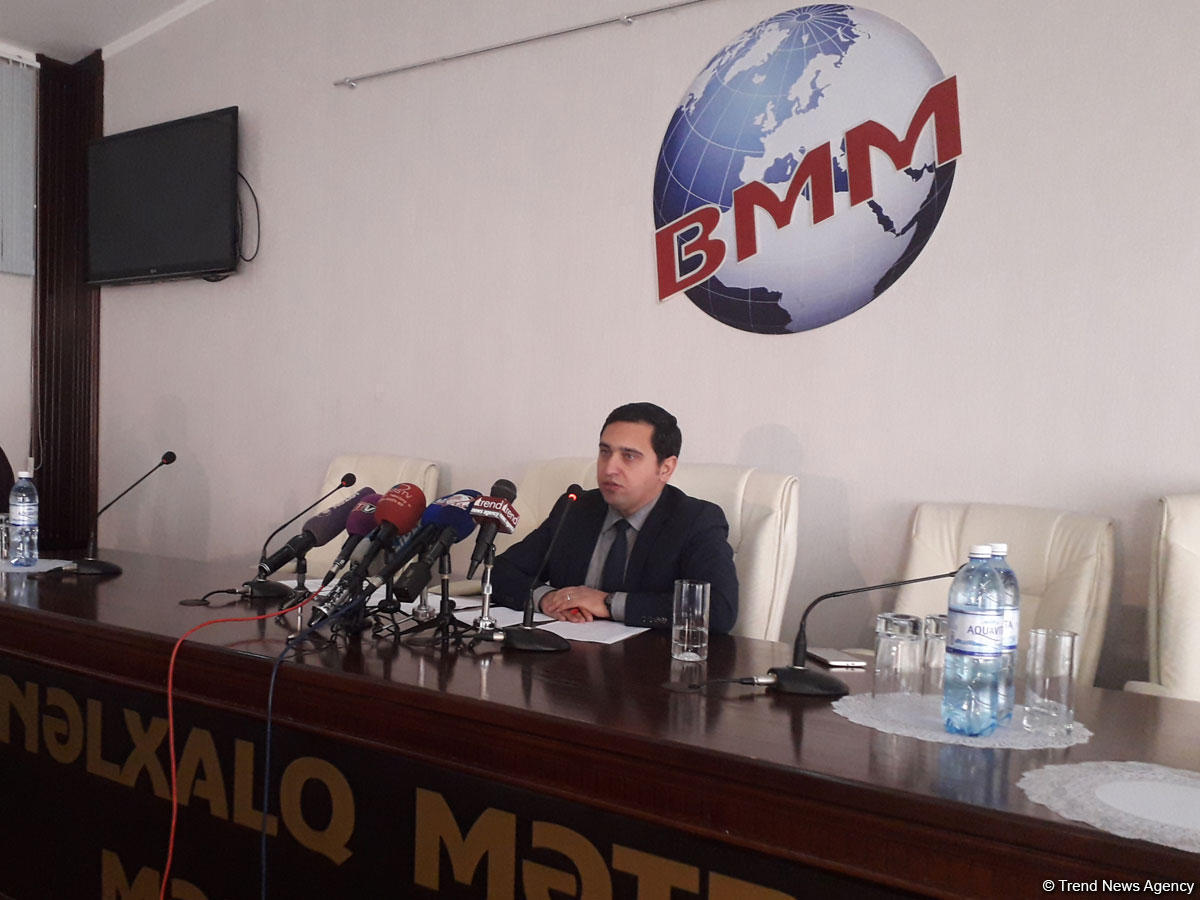 By Trend
The Azerbaijani public and media representatives expressed fair protest over the biased report prepared by the OSCE/ODIHR observation mission regarding the presidential election in Azerbaijan, Vugar Ahmadov, political assistant of the observation mission, said at a press conference in Baku April 13.
There was hope that after this protest, the observation mission would change its decision, but it didn't abandon its biased opinion, he noted.
"Together with ODIHR representatives, we conducted observations before the election and on the election day and made sure that equal conditions were created for all candidates," Ahmadov said. "However, unfortunately, the observation mission issued a statement on allegedly serious violations. This statement was prepared in advance and handed over to the observation mission."
He noted that Deputy Head of the ODIHR mission Stefan Krause actively participated in the preparation of this biased report.
"I talked with him and said that there was nothing about our meetings in the report, but I saw his negative attitude towards Azerbaijan," Ahmadov added. "I also spoke with another member of the mission, Egol Tilpunov, who said that it was known that there would be violations. I asked how he knew that there would be violations, and he said that he had information in advance and Stefan Krause had already prepared a report that would be made public the day after the election. Tilpunov added that Krause had been to Azerbaijan before and knows everything himself."
Ahmadov stressed that these people never had a positive opinion about Azerbaijan.
"During their stay in Azerbaijan, these persons only pretended to be doing their work," Ahmadov said. "They said that there is nothing good in Azerbaijan, that is, such a biased, one-sided approach is based on their own view. The Azerbaijani government created all conditions for them, but they didn't want to see that. I personally acquainted them with the positive work, told them about the innovations introduced in the Azerbaijani legislation, but they weren't happy about what they heard."
"These are the anti-Azerbaijani forces that want to hear only negative things about Azerbaijan," Ahmadov added. "They were in close contact with their minions Khadija Ismayil, Emin Milli and others, and they played an important role in the preparation of this report. I wrote a letter of protest to the head of the ODIHR mission and left it. I hope that in two months, the final report of the OSCE/ODIHR will also focus on positive factors. I intend to write a letter of protest to both the leadership of the ODIHR and other OSCE structures."
During the press conference held April 12, OSCE/ODIHR observation mission made preliminary conclusions on the presidential election in Azerbaijan, which voiced opinions not reflecting the reality observed at the election.
Azerbaijan held a presidential election on April 11. The incumbent head of state, Chairman of the New Azerbaijan Party Ilham Aliyev has garnered over 86 percent of votes in the election.
On the voting day, 5,426 permanent polling stations and 215 temporary polling stations in 125 constituencies operated in the country.
The election was observed by 894 international observers (61 organizations, 59 countries) and 58,175 local observers.
---
Follow us on Twitter @AzerNewsAz
Related News