Exotic fruit to try this summer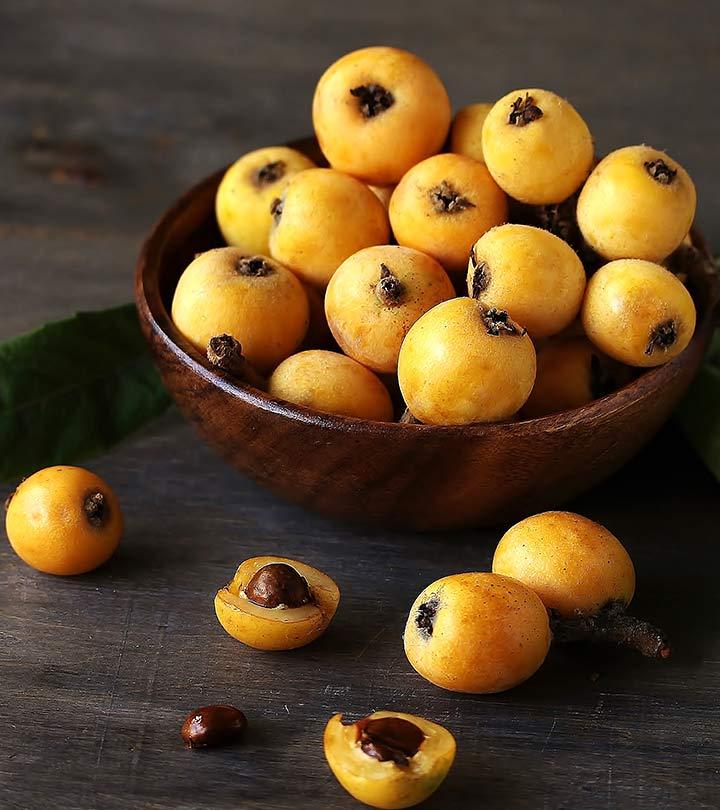 By Laman Ismayilova
The summer season is in full swing in Azerbaijan, which means that there is incredibly diversity of fruits in the country.
Among Azerbaijan's most popular fruits which ripen in summer, there is an exotic fruit called loquat. The fruit is very refreshing on a hot day.
Loquat trees are much beloved by all Bakuvians since they are found in many parks and courtyards in the city. This is a large evergreen shrub or small tree, with a rounded crown, short trunk and woolly new twigs.
The tree can grow to 5–10 metres (16–33 ft) tall, but is often lower, about 3–4 meters (10–13 ft). Loquats flowers appear in the autumn or early winter, while the fruits are ripe at any time from spring to early summer.
In Azerbaijan, the wonderfully delicious loquat fruit ripens in early June. Loquat is especially common for the country's southern regions.
If you've ever been walking through Baku and noticed a tree with bright orange fruit, then perhaps it was loquat. In Azerbaijan, this unique fruit is widely used in various compote recipes. Loquat is a great addition to fruit salads. This fruit is also used in making desserts, jams and jelly.
The fruit, originated in China, was naturalized in Azerbaijan, Japan, Australia, India, Iran, South Africa, Pakistan, New Zealand and other countries. Over 800 loquat cultivars exist in Asia, including the "Gold Nugget" and "Mogi" cultivars.
The flowers have a sweet and heady aroma. Ripe fruits have a soft texture. This sweet fruit, also called Chinese Plum, is related to the pome family which includes apples, pears and plums. Thus, loquats have the taste and flavor similar to apples.
Loquat fruits include such healthy and vital nutrients as vitamins, minerals, and antioxidants. They are an excellent source of Vitamin A, Vitamin B and C and contain almost all the B complex Vitamins including thiamine, riboflavin, niacin, Pyridoxine, Folates and Folic acid.
Furthermore, loquat fruits are rich in minerals like calcium, manganese, potassium, phosphorus, zinc, copper, selenium and carbohydrates. They also contain monounsaturated fats like omega 3 fatty acids and omega 6 fatty acids.
Loquat has a number of health benefits, including the ability to prevent diabetes and even anti-cancer potential. It also helps improve gastrointestinal health, boosts vision health, strengthens the immune system, and decreases blood pressure. At the same time, the loquat fruit seeds contain many toxic alkaloids, which may cause life threatening effects.
---
Laman Ismayilova is AzerNews' staff journalist, follow her on Twitter: @Lam_Ismayilova
Follow us on Twitter @AzerNewsAz