Using hazelnut as a fuel [VIDEO]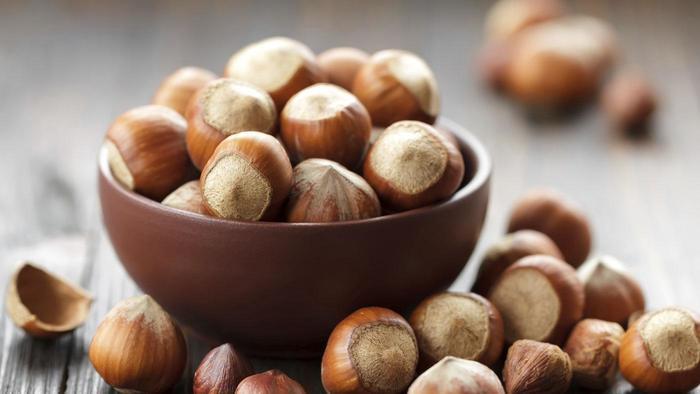 By Aygul Salmanova
Hazelnut, used to make sweets and healthy cooking oils, may have even bigger potential as a bio-fuel thanks to their shells. Hazelnut shell, actively used in the pharmaceutical industry as well as fertilization are considered to be an alternative fuel source.
Azerbaijan, ranking fourth in the world for hazelnuts exports, is one of the few countries in the world with appropriate weather conditions for hazelnut cultivation.
As a fuel, the shells of this crop are used in the north-western parts of Azerbaijan, especially in Zagatala-Balakan region. The residents of the region use hazelnuts not only for food but also as a source of fuel.
Abdulbaki Shabanov, a resident of Yukhari Tala village in Zagatala region, has been using fuel hazelnuts for many years.
The over-brick stoke made by Shabanov is capable of heating up about 200 square meters of the house. To keep the heating system normal, it's enough to fill one bunker for 3-6 hours.
"It can be fueled with gas or with wood... we use during the winter."
Abdulbaki stores up the winter supplies in the summer. While in summer it is possible to buy a car of hazelnut shell for 40-50 manats, this price rises up to 100-150 manats in the winter.
Hazelnuts are brought from hazelnut plants operating in the region. These fuel combustion chambers are also distinguished by their uniqueness.
Depending on the volume of the price and the thickness of the used iron, it varies around 75-150 manats.
This environmentally friendly fuel not fouling your hands has high calorific value. Fuel briquettes from walnut shells have high density and high quality with greater calorific value and duration of combustion, which distinguishes them from analogs other materials.
In a grid in which the granular fuel is stored, and subsequently introduced into the stove, this system allows to ignite the fuel in a right way and at the same time lasts for a considerable time at home so it is not extinguished after only an hour, but it lasts as long as a load of wood.
---
Follow us on Twitter @AzerNewsAz