18 July 2020 14:32 (UTC+04:00)
2 239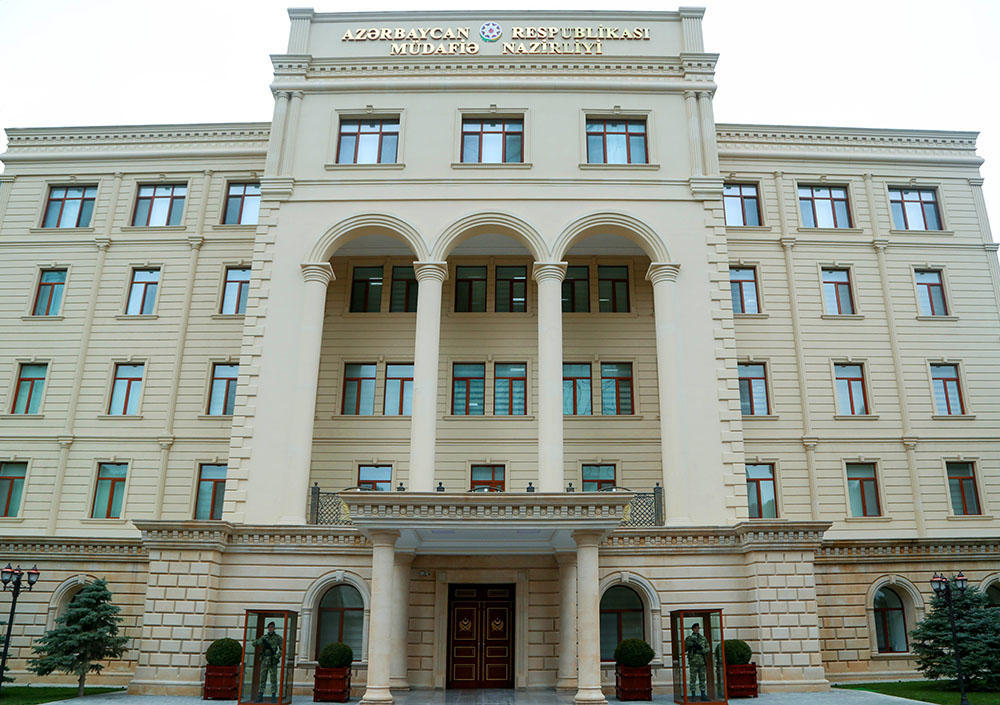 Armenian armed forces purposefully hide their firing points near or behind their civilian objects for the purpose of provocation, Azerbaijan's Defence Ministery Spokesperson Vagiv Dargahli told local media on July 18.
"Nevertheless, the Azerbaijani Army fired only at the enemy's military targets. The firing points of the Armenian armed forces, which deliberately targeted Azerbaijani villages, civilians, and objects, were silenced by the precise fire of our units," Dargahli said.
The ministry also said that during the recent clashes in Tovuz, the Azerbaijani army used only a small portion of the available weapons, which are operated with high precision using modern information technologies and have destructive power in large areas. It is not all that we have.
"The available videos clearly show how accurately our troops destroyed positions, military facilities, military equipment, manpower and warehouses of the Armenian armed forces during the recent battles, testifying to the combat effectiveness, military potential and professionalism of the Azerbaijani army personnel," he noted.
"I declare with confidence that the high fighting spirit of the personnel of our army, the modern weapons and military equipment in the army's arsenal, designed to conduct battles and ensure our security, will fully predetermine our victory," Dargahli concluded.
As to the situation on the border, Dargahli said that despite remaining tension, relative calm was observed in the Tovuz district direction of the Azerbaijani-Armenian state border on the night of 17-18. The ceasefire on the line of contact was occasionally violated by units of the Armenian armed forces, and their attempts were resolutely suppressed by Azerbaijani army units, Dargahli added.
The cross-border clashes between Azerbaijan and Armenia started on July 12 noon after Armenian troops fired artillery at Azerbaijani military post in Tovuz region.
---
Follow us on Twitter @AzerNewsAz
Related News