5 June 2019 11:17 (UTC+04:00)
1 806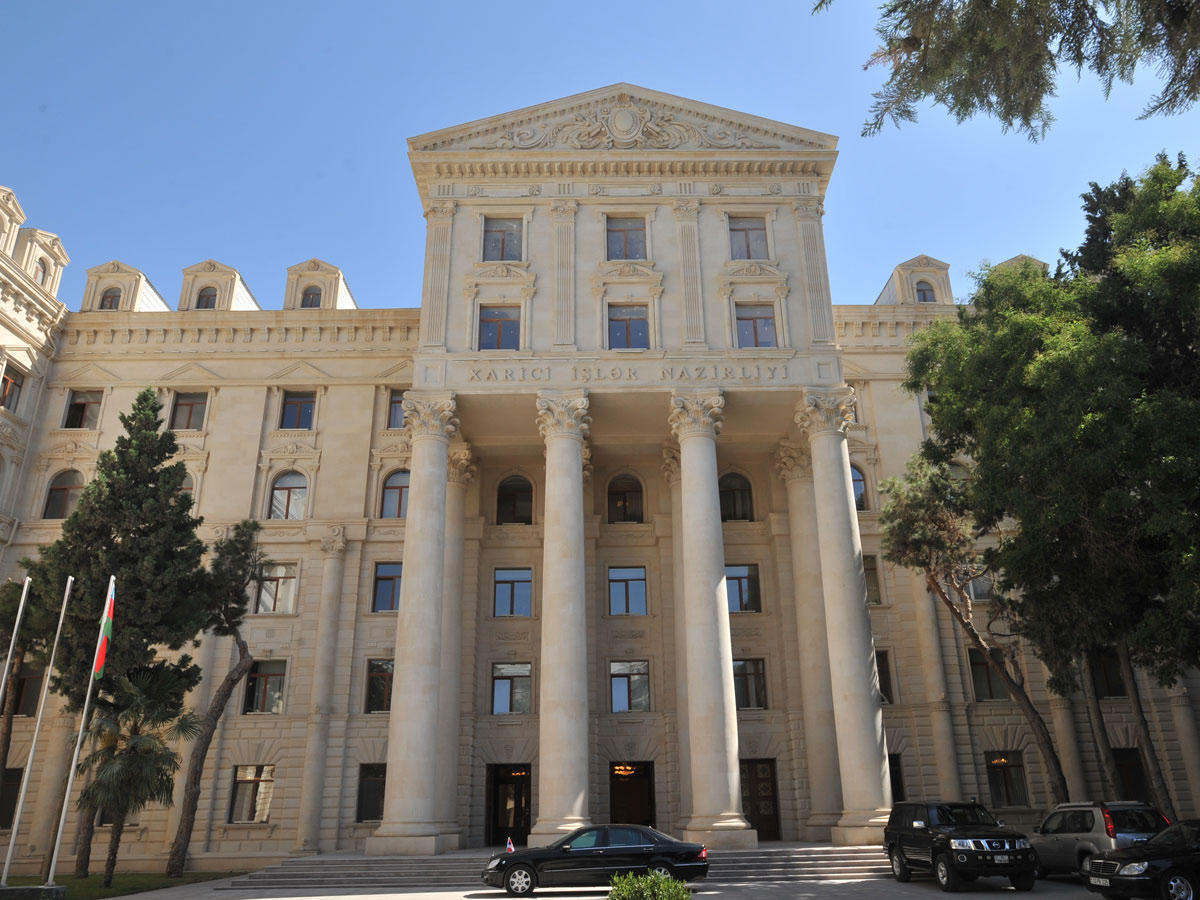 By Abdul Kerimkhanov
The French government has filed an accusation against the mayor of the French city Arnouville Pascal Doll, who illegally visited Nagorno-Karabakh and signed a "document" violating the article of the law on cooperation with the regions of France. The Administrative Court of Cergy-Pontoise of the French Department Val d'Oise, which examined the complaint, ruled against the French mayor.
The so-called "document" was signed between the mayor of the French city Arnouville Pascal Doll and the head of the urban residential settlement of the Khojavand region of Azerbaijan, which is now under occupation by the Armenian armed forces.
Azerbaijan's Foreign Ministry welcomes the decision of the French administrative court of May 29, 2019, to cancel the "agreement" of October 22, 2018, signed between the city of Arnouville (France) and one of the administrative districts of the occupied Khojavand region of Azerbaijan, the Ministry said in a message.
The military occupation of the territories of Azerbaijan, preventing hundreds of thousands of people forcefully expelled from returning to their homes, carrying out illegal economic and other activities in the occupied territories are not only a serious threat to sustainable peace and security in the region, but also a violation of the principles of international law.
"Armenians living in France, as well as in other parts of the world, have to understand that the future development of the region, primarily Armenia, depends on the establishment of normal good-neighborly relations, the end of the aggressive policy and respect for the fundamental principles of international law," the message said.
The MFA also stated that only the resolution of the Nagorno-Karabakh conflict and the provision of a sustainable peace between the two countries based on the principles of sovereignty and respect for territorial integrity within the internationally recognized borders can become the guarantee of independent and sustainable development of Armenia.
"All efforts should be directed to independent and sustainable development, progress and prosperity, but not on the contrary," the message concluded.
The mayor of the French city of Saint-Etienne and the head of the municipality of Arnouville illegally visited the occupied Nagorno-Karabakh without the permission of Azerbaijan on October 2018. French representatives held a number of meetings with the Karabakh separatists.
Afterwards, the French Ambassador to Azerbaijan was summoned to the Ministry to notify of officially protest against a number of steps concerning the interests, sovereignty and territorial integrity of Azerbaijan, including illegal visits to the occupied Nagorno-Karabakh region of Azerbaijan by the French high-ranking officials.
Such steps of the French representatives were given a legal and political assessment. The French government was called to take effective measures on the activities of individuals and legal entities of this country, directed against the sovereignty and territorial integrity of Azerbaijan.
Related News