15 February 2017 15:50 (UTC+04:00)
10 580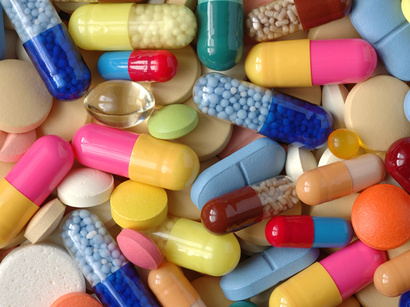 By Nigar Abbasova
The price fluctuations in pharmaceuticals market of the country is linked with the changes in the rate of the national currency of Azerbaijan, Tariff Council announced, refusing alleged deficiency in medical products.
The Council reminded that the price regulation was last time implemented in the market on November 28, 2016.
As for the concerns about the deficiency in the market, the Council clarified that in all countries medicines, passing the state registration are divided into two groups – active (those available on the market) and passive (not on offer).
The status of a medicine may change on a regular basis due to different reasons, including import, distribution, and marketing activities.
"Passive medicines have their alternatives (with analogous structure) in the market. The mechanism of price regulation is transparent and importers are not able to artificially increase the prices, by means of transferring certain drugs to the group of passive medicines," the agency said.
The Tariff Council began to adjust and approve prices for a number of medicines from September 2015. To date prices for over 10,000 drugs were approved, which make up 99 percent of the registered medicines in the country.
Establishing single prices for medicines is aimed to improve the level of medical services provided to the population and combating price gouging.
Deputy Prime Minister Ali Ahmadov earlier said that there is no deficiency in medical products, mentioning that the fact that certain drugs are not on sale in certain pharmacies, does not imply that these drugs are absent in the country.
He said that the government carries out certain measures to provide for timely supply of all medicines.
Import of drugs to the country increased some 20 percent in 2016 as compared to 2015, with some 80 percent of drugs being imported from the European countries and the remaining part falling to a share of Russia, Ukraine and Belarus.
The Council also emphasized that biologically active additives (BADs) are a kind of food additives, which cannot be used as an alternative to medicines. Prices for BADs are not regulated by the government, therefore they are not included into the list of medicines approved by the council.
In late 2015, the government announced that Azerbaijan will create own enterprises that will manufacture medicines to cease dependence on imports. Within the next three years, a number of pharma plants will be put in operation in the country.
--
Nigar Abbasova is AzerNews' staff journalist, follow her on Twitter: @nigyar_abbasova
Follow us on Twitter @AzerNewsAz
Related News