Book on Azerbaijani cuisine presented in California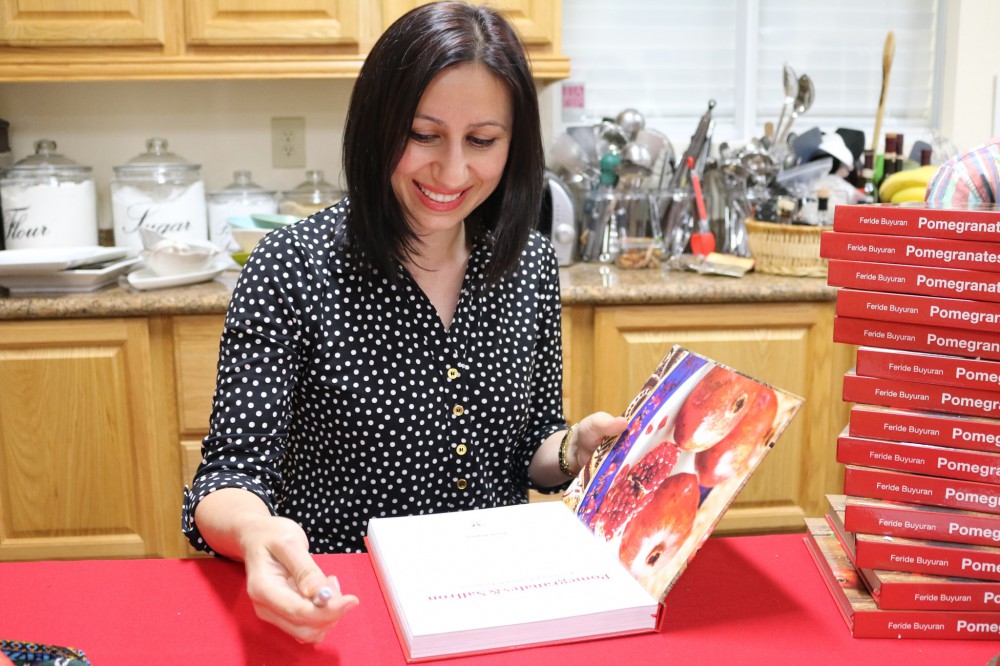 А book presentation and signing event for 'Pomegranates and Saffron' cookbook took place in the test kitchen of Melissa's Produce in Vernon, CA, Azertac reported.
Melissa's Produce is the largest distributor of specialty produce in the United States. About 30 people—food writers, bloggers, and journalists—were invited to the event.
Guests were served traditional Azerbaijani dishes prepared by Melissa's chefs from the recipes in 'Pomegranates and Saffron'. The author, Feride Buyuran, gave a presentation about the book and Azerbaijani cuisine, followed by a question and answer session, as well as signed books.
The book "Pomegranates and Saffron: A Culinary Journey to Azerbaijan» was published in two editions in 2014 and 2015. It is the first comprehensive publication about the Azerbaijani cuisine in English, consisting of 336 pages. The book contains 200 recipes of Azerbaijani salads, soups, dough dishes, meat, vegetables, breads, rice, drinks and desserts that are adapted for cooking in Western countries.
The book also includes recipes from Farida Buyuran's blog (azcookbook.com.), national Azerbaijani proverbs on cuisine and banquet, which, in turn, gives the book a unique flavor.
---
Follow us on Twitter @AzerNewsAz