21 January 2015 10:00 (UTC+04:00)
1 948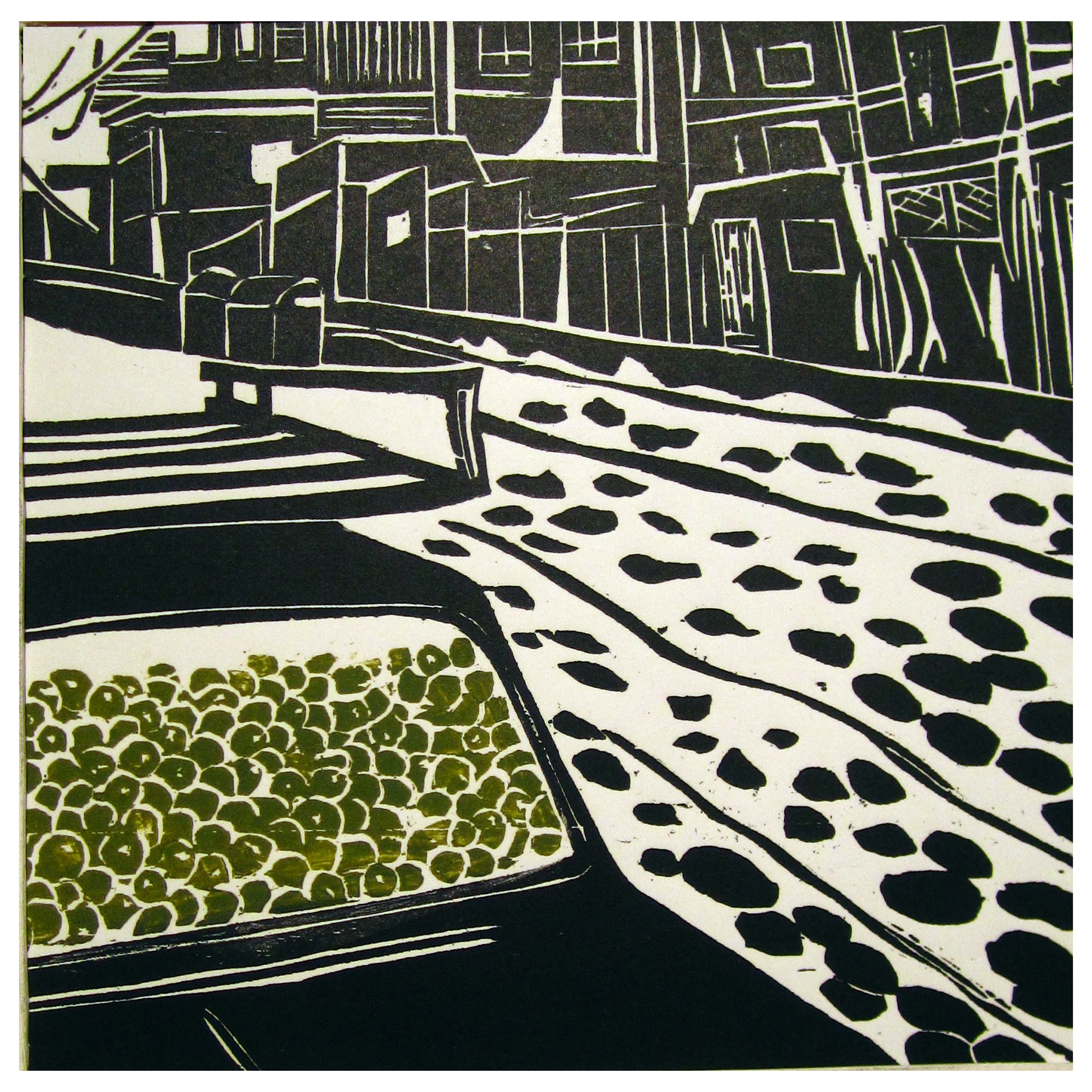 By Nigar Orujova
Azerbaijan's uniqueness touches the hearts of many guests with some of them making art of their impressions.
Galleri Heike Arndt DK in Berlin is now hosting "Mini Prints Berlin 2014", a group show containing graphic works of 28 artists with roots from different parts of the world. The artists together show different graphic techniques and styles, both traditional such as woodcut and etching, as well as modern methods.
Azerbaijan is represented here in the art of Turkish artist Ilkay Unay-Gailhard in an unusual way in five artworks. "Soviet Fingerprints in Caucasus" is the artist's first gallery exhibition, that is available for the visitors by February 1.
This exhibition is about rural Azerbaijan, fostering reflections between economic, cultural and historical background of Azerbaijan in Europe.
Guest artist at Burg Giebichenstein Academy of Arts, Halle, Germany, Unay-Gailhard is also Research Associate at Leibniz Institute of Agricultural Development in Transition Economies.
"In this exhibition, among 100 artworks, selection of 5 woodcut print technique oil paintings represents a small part of my ongoing project at Burg Giebichenstein Academy of Arts, Germany," she told AzerNews.
"This project aims to provoke a thought of old Soviet cars which were utilized as a means of capital to trade in rural areas of Azerbaijan. Many of the prints were inspired by my travels to Nakhchivan, Lankaran and Baku."
The artist recalls the collapse of the Soviet Union that brought weak economic conditions for the Caucasus.
"Today, however, the situation has changed. This is especially evident for Azerbaijan. The "Land of Fire" is described by an ancient Persian legend, referring to ubiquitous natural surface burning of oil deposits. While confirming the legend, petroleum and gas trade during 2000s, upon Azerbaijan's independence, entailed an economic rise and urban development.
"The vivid differences between wellbeing of urban and rural areas emerged. This is particularly noticeable judging from the Soviet cars prevalent in the countryside. Benefits versus detriments of local economies, given the capitalism flourishing within the socialist heritage, are the principal questions tackled in my artworks."
Unay-Gailhard's Soviet era cars printing series simultaneously necessitate dynamic and static views.
"The indeterminate background landscape and the colorful realistic cars are aimed to produce an air of simplicity for the viewer. The presented cars are not solely a rural reality but an expose of socialist culture traces at the verge of economic transformation," she believes.
The artist started visiting Azerbaijan from 2008 with an archaeological team in which her husband works. As archaeological sites are mostly located in rural regions and/or natural places, she spent a lot of times in the regions of Azerbaijan.
"During my stay in these provinces, I had a chance to observe the rural lifestyle which has surely represent similarities with Turkish rural lifestyle but also show not dried traces of Soviet system. Within my economics education background, I greatly appreciate the lively rural trade.
"I began to integrate this in my artworks. I then realized that solely describing "rurality" was insufficient if one does not involve with active trades of colorful cars, especially old Soviet cars and the particular way of transportation of food or goods," she explains.
Ilkay painted with the ideas to represent Azerbaijan local economy where the tired Soviet cars signaling economic transformation in rural areas.
"My trips to different regions such as Naxcivan, Lankaran, Baku and my long car trip along side of Caspian Sea towns convinced me that Azerbaijan is so unique country," the artist stresses. "Azerbaijan is not solely serves a bridge in the Caspian region, connecting the Caucasus, Middle East and north-eastern Europe but exposes grounded traces from these cultures and presents nice surprises for the visitors."
The artist notes a great hospitality both in rural and urban regions. "I meet people that are very enthusiastic and friendly. Numerous people have an excellent understanding of the neighborhood country of Turkish political life and like to speak about popular Turkish soap operas that have a big success in the country."
In Berlin, Ilkay's artworks had attracted the attention of the public and raised several questions regarding the inspiration background of these prints.
"This encouraged me to complete my project fast and realize my first solo-exhibition that show "Soviet Fingerprints in Azerbaijan" project as a whole. After Germany, I hope to carry that exhibition to Azerbaijan and also to my home country of Turkey," the artist concluded.
--
Nigar Orujova is AzerNews's staff journalist, follow her on Twitter: @o_nigar
Follow us on Twitter @AzerNewsAz
Related News