Dilara Kazimova performs "Start a Fire" in Turkish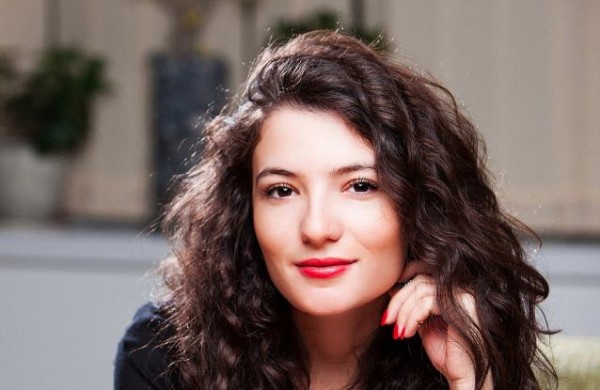 By Nigar Orujova
Azerbaijan's Eurovision Song Contest 2014 entry prepared a special version of Start a Fire for all her Turkish fans.
Dilara Kazimova's talent is gathering fans across Europe, and the singer decided to surprise her Turkish fans.
The touching and delicate modern ballad "Start a Fire" was translated into Turkish as Alev Gibi.
"I want to sing in as many languages as I can to bring my music to everyone who likes Eurovision. I just love my song!" said Dilara.
Dilara intends to produce a few more versions of her entry song in other languages.
Earlier, she introduced the Azerbaijani version of the song which is called Bir Qığılcım (A single spark), something she wanted to make from the first moment she heard the song.
Dilara who just finished her European promo tour is rehearsing in Copenhagen, Denmark, where she will start a fire on May 6.
Dilara's strong and exciting voice will compete in the first semifinal of the ESC. Leading bookmakers consider her among the top five contenders.
An established artist who is quite popular in Azerbaijan, Dilara is about to attract a wider European audience. Dilara's operatic training gives her impressive vocal diversity and permits a repertoire that ranges from soul to opera, jazz, and pop.
The singer has already participated twice in the national selection of Eurovision, reaching the final stage in 2008 and 2010. She is also the prizewinner of the "New Wave 2010"contest in Yurmala, Latvia.