22 January 2014 16:16 (UTC+04:00)
1 219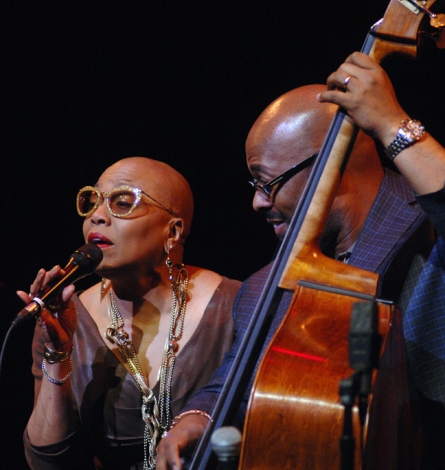 By Nigar Orujova
Dee Dee Bridgewater, a three-time Grammy Award and Tony Award winning jazz singer, will present her solo concert at the Heydar Aliyev Center in Baku on February 12.
One of the leading figures in modern jazz vocal art, Bridgewater will perform highly popular compositions, including pieces from Abby Lincoln's and Billie Holiday's repertoire.
Born Denise Eileen Garrett in Memphis, Tenessee, the US, the featured singer and actress started her career in the US, but triumphed in France.
Bridgewater's first step as lead vocalist was with the iconic "Thad Johnes - Mel Lewis Jazz Orchestra". In the 1970's, she performed with many great jazz musicians of the time such as Max Roach, Sonny Rollins, Dexter Gordon, and Dizzie Gillespi.
After moving to France in 1980, Dee Dee Bridgewater appeared at all the jazz festivals in Europe for a number of years and succeeded in creating a band of her own.
"Dear Ella", her tribute album to her long-time idol Ella Fitzgerald, won the 1998 Grammy Award for "Best Jazz Vocal Album". One more Grammy was awarded to her "Eleanora Fagan (1915-1959): To Billie with Love from Dee Dee" album dedicated to Billie Holiday, another jazz icon.
Dee Dee Bridgewater is also a highly recognized figure in musicals. Her role as Glinda the Good Witch in "The Wiz" won her a Tony Award in 1975 as Best Featured Actress.
Related News