Mugham singer Alim Gasimov performs in Poland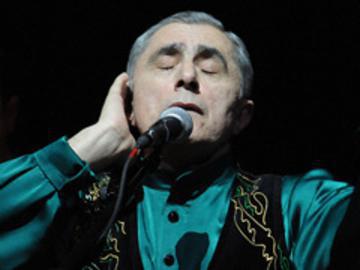 By Nigar Orujova
Prominent Azerbaijani mugham (folk music) singer, People's Artist Alim Gasimov has delivered a performance in Poland.
Gasimov with his daughter, Honorary Artist Fargana Gasimova participated at the European Stadium of Culture 2013 festival on June 25-30.
Outstanding Azerbaijani singers, representing a synthesis of mugham, performed at the festival, accompanied by Polish and Azerbaijani musicians.
Gasimov shared the stage with the local Voo Voo band. Accompanied by Fargana, Gasimov presented the synthesis of Voo Voo`s Bezsennosc song to the audience at the festival.
The European Stadium of Culture festival was launched as a result of an agreement on cooperation between the Polish and Ukrainian governments.
Both countries declared through it their support for cultural and art projects realized as part of the preparations for the European Football Championship in 2012.
The musical section of the event also offers a treat for fans of electronic and alternative music.
Mugham singer Alim Gasimov was named a "Living National Treasure" of Azerbaijan. Gasimov perceives and presents mugham not only as an ancient art and a part of Azerbaijan's musical and cultural heritage, but also as a constantly developing tradition.
His performing style is unique, as it combines deep knowledge of centuries-old rules of mugham with challenging innovations. It is distinguished by extreme intensity, which mesmerizes audiences.
Gasimov, 55, was awarded the International Music Council-UNESCO Music Prize in 1999. He is also a master of the ancient Ashig folk art.