25 February 2013 15:36 (UTC+04:00)
1 506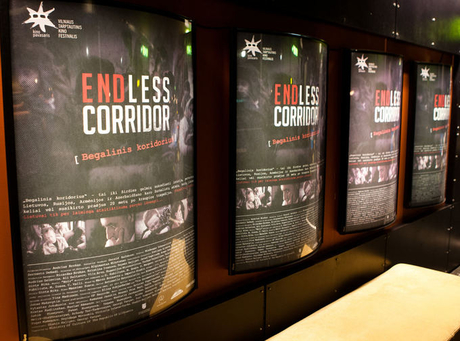 Presentation of the documentary "Endless Corridor" took place at Vilnius's largest theatre, the "Forume Cinema Vingis" Centre.
Taken place with organizational support from Azerbaijan's Embassy in Lithuania, the presentation ceremony was attended by Lithuanian persons of state and politics, members of parliament, heads of famous production centres, persons of culture and art, leaders of youth organizations and media representatives.
At the event attended by more than 400 people, producer of the documentary Andrius Brokas, director Mindaugas Urbanavochius noted that the film "Endless Corridor" was produced during four years with joint endeavours of a number of European filmmakers.
Invited participants of the film, journalists and human rights activists from Lithuania, UK, Russia, Armenia and Azerbaijan delivered speeches before the demonstration of the documentary.
Lithuanian military correspondent Richardas Lapaitis, who has seen the atrocities committed by Armenians in Nagorno Karabakh with his own eyes, shared his impressions.
At the end, the documentary was demonstrated.
Lithuanian former foreign minister, member of the parliament Audronius Ajubalis, head of the "Friendship with Azerbaijan" Group, member of the Parliament Yuras Pojela, representatives of the foreign, interior and defense ministers of Lithuania, as well as other guests noted, in their conversations with Ambassador Hasan Mammadzadeh, the deep influence these inhuman atrocities have made upon them.
Ambassador Mammadzadeh expressed a hope that the Khojaly Genocide will be given a just appraisal in the near future, those that have committed these killings will suffer worthy punishment and that Lithuania, as a number of other countries, recognizes the Khojaly Genocide.
Articles have been published in influential mass media of Lithuania, as well as news agencies.
Penki TV has made a special program called "Endless Corridor - A Drama of Garabagh", and aired the interview with Ambassador Hasan Mammadzadeh.
"Endless Corridor" will be demonstrated within the framework of the 18th International Film Festival "Cinema of Spring" to be held in March.
Related News