We thank Azerbaijani friends for celebrating independence day with us [PHOTOS]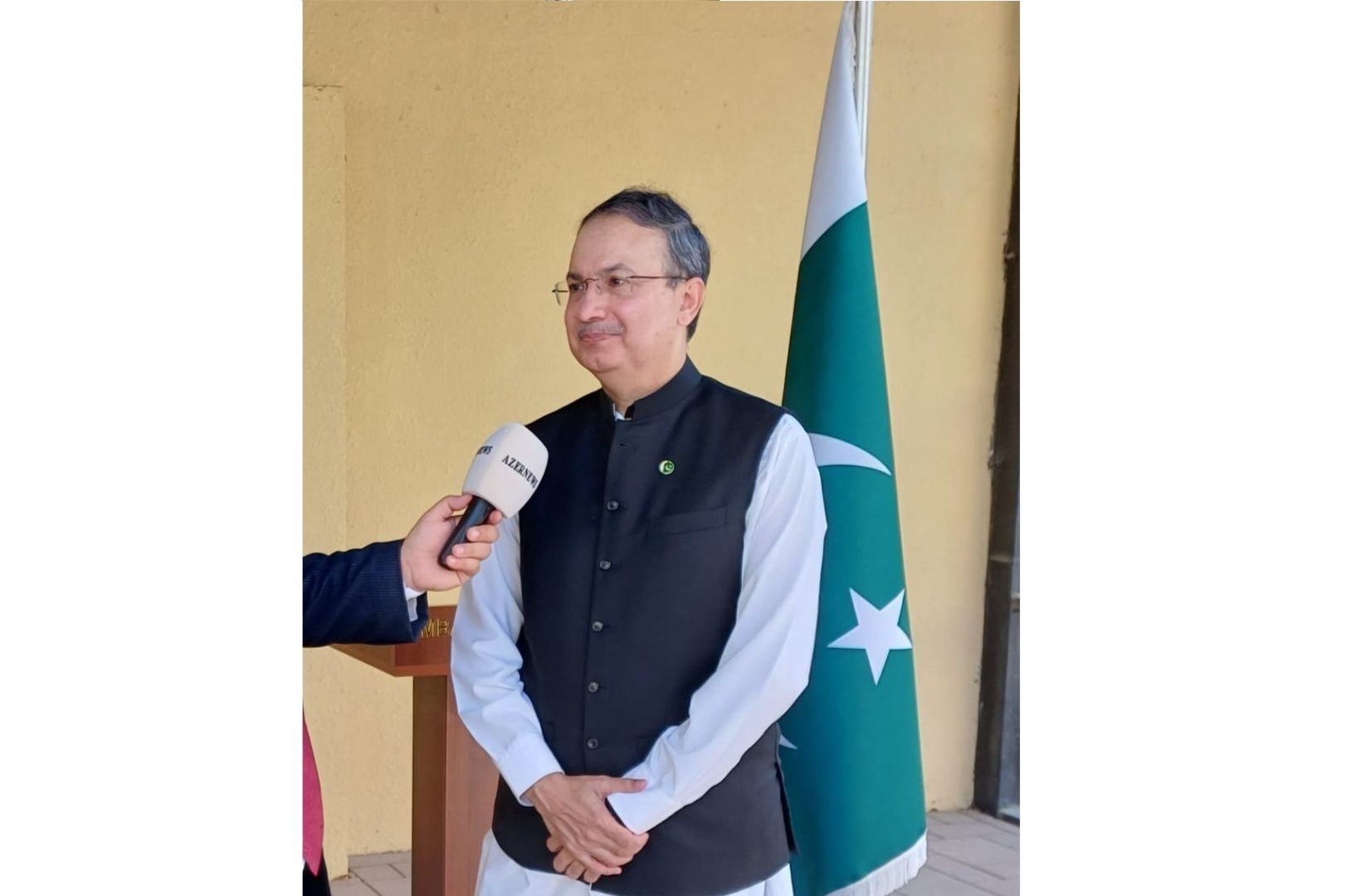 Today Pakistan commemorates the Independence Day. On this day, 76 years ago the country got its independence under the leadership of Muhammed Ali Jinnah. Pakistani Embassy in Azerbaijan hosted an event on the occasion of the day. The journalists, the employees of the Embassy, and the Pakistani community in Azerbaijan participated in the event. At the beginning of the event, the Pakistani Ambassador to Azerbaijan Bilal Hayee hoisted the Pakistani flag under the sounds of the national anthem. Then the guests, employees, and the Ambassador delivered a speech.
In a comment to Azernews, Bilal Hayee gave brief information about the Independence Day. He noted that 76 years ago, on the 14th of August in 1947, the state of Pakistan emerged on the map of the globe as an independent sovereign state.
"There was a lot of struggle and history behind the creation of Pakistan. The Muslims of the subcontinent, a British colony at that time, struggled and strode for an independent homeland under the leadership of Muhammed Ali Jinnah, who we call Quaid-e-Azam or the Great Leader. The independence journey of Pakistan has been full of challenges and also opportunities and hopes. Pakistan's nation has emerged as a resilient, strong nation that understood the challenges. Today we are 240 million strong people. Pakistani diaspora is contributing to the international economies of many countries in the world. Also, many Pakistanis live and reside in Azerbaijan. I want to thank you today the people of Azerbaijan and the leadership of Azerbaijan who always supports Pakistan. The two countries are great friends and we are very happy that today many Azerbaijani friends came to the Embassy to celebrate the independence day with Pakistanis. So, let us say long live or as we say zindabad Pakistani-Azerbaijani friendship,"
The Ambassador said that people-to-people relations between the two countries are expanding. Besides, he mentioned that the flight between Azerbaijan and Pakistan resumed. Also, tourism is increased.
"Also, we are happy to note that our people-to-people relations are growing and expanding. Now, we have direct flights between Pakistan and Azerbaijan since 2022. The frequency of these flights is increasing. A large number of Pakistani tourists visit Azerbaijan every week. Similarly, Azerbaijanis are exploring the opportunity to travel to Pakistan for tourism. Also, our business relations are expanding. Last year, our trade turnover tripled. We hope this trend will continue; people-to-people relations will further get strengthened and this is the foundation on which we want to build the relationship. We are very hopeful and confident that this relationship has a very bright future and it will continue to flourish in the future," the Ambassador added.
---
Qabil Ashirov is AzerNews' staff journalist, follow him on Twitter: @g_Ashirov
Follow us on Twitter @AzerNewsAz