Shusha to host int'l conferences & scientific seminars as Cultural Capital of Turkic World 2023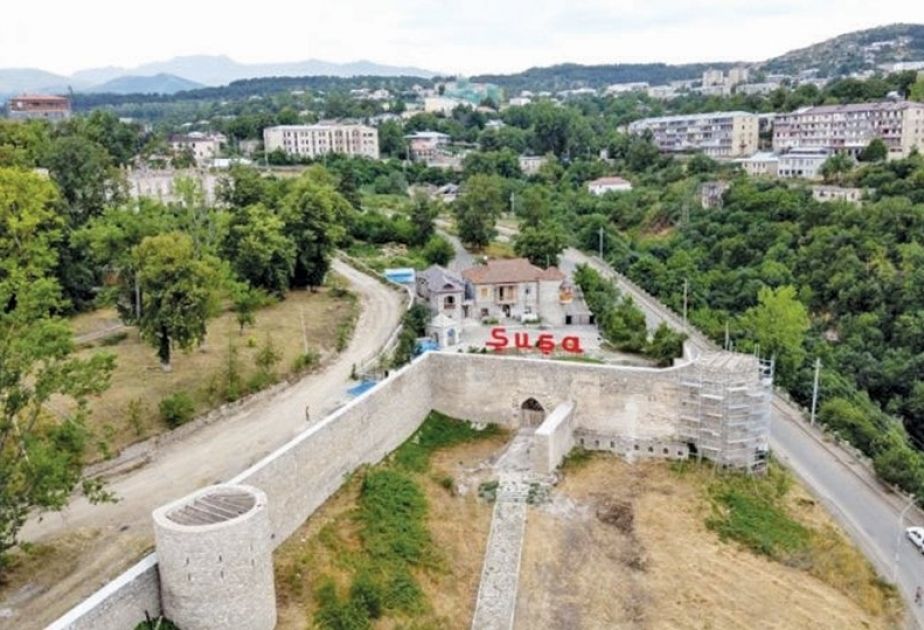 Azerbaijan's cultural capital Shusha will host international conferences and scientific seminars this year, Azernews reports.
The relevant decision was included in the Action Plan of the Cabinet of Ministers with regard to the declaration of Shusha as the Cultural Capital of the Turkic world for 2023.
The list of international conferences includes "Turkic World: Common historical and cultural values, modern realities and look into the future", "Ahmad bay Aghaoglu and Turkic World", "Shusha in the history of Turkic World", etc.
Shusha will also host the presentation of the "Legend of Kharibulbul" documentary. And the documentary contains interviews with a number of outstanding scientists and cultural figures about Karabakh and Shusha, as well as video shots of historical figures.
The film focuses on the opinion of Western scientists about the Eastern culture, the Azerbaijani literature, music, mugham, and nature.
During the filming process, Swedish photographer and filmmaker Mikael Silkeberg visited Shusha, Fuzuli, and Aghdam districts.
Azerbaijani Prime Minister Ali Asadov signed an order approving the Action Plan for declaring the city of Shusha as the Cultural Capital of the Turkic World 2023.
The Ministry of Youth and Sports, the Culture Ministry, the Special Representative Office of the Azerbaijani president in Shusha as well as the Shusha State Reserve are entrusted with the implementation of the activities related to the events.
The Culture Ministry is designated as the coordinating body for the implementation of the activities envisaged by the Action Plan.
The Action Plan implies the financing from the funds allocated to the relevant executive bodies in the state budget for 2023 and other sources not prohibited by law.
Many events of cultural significance, including the Kharibulbul International Folklore Festival, the Korkut Ata Turkic World Film Festival, the Cultural Days of the Turkic People, the Vagif Poetry Days, the International Festival of Children's Creativity, Wonderland Shusha 2023 International Scout Camp, and other events will be held in Azerbaijan's cultural center in accordance with the Action Plan.
---
Follow us on Twitter @AzerNewsAz