Avangard Chamber Orchestra to present new multimedia show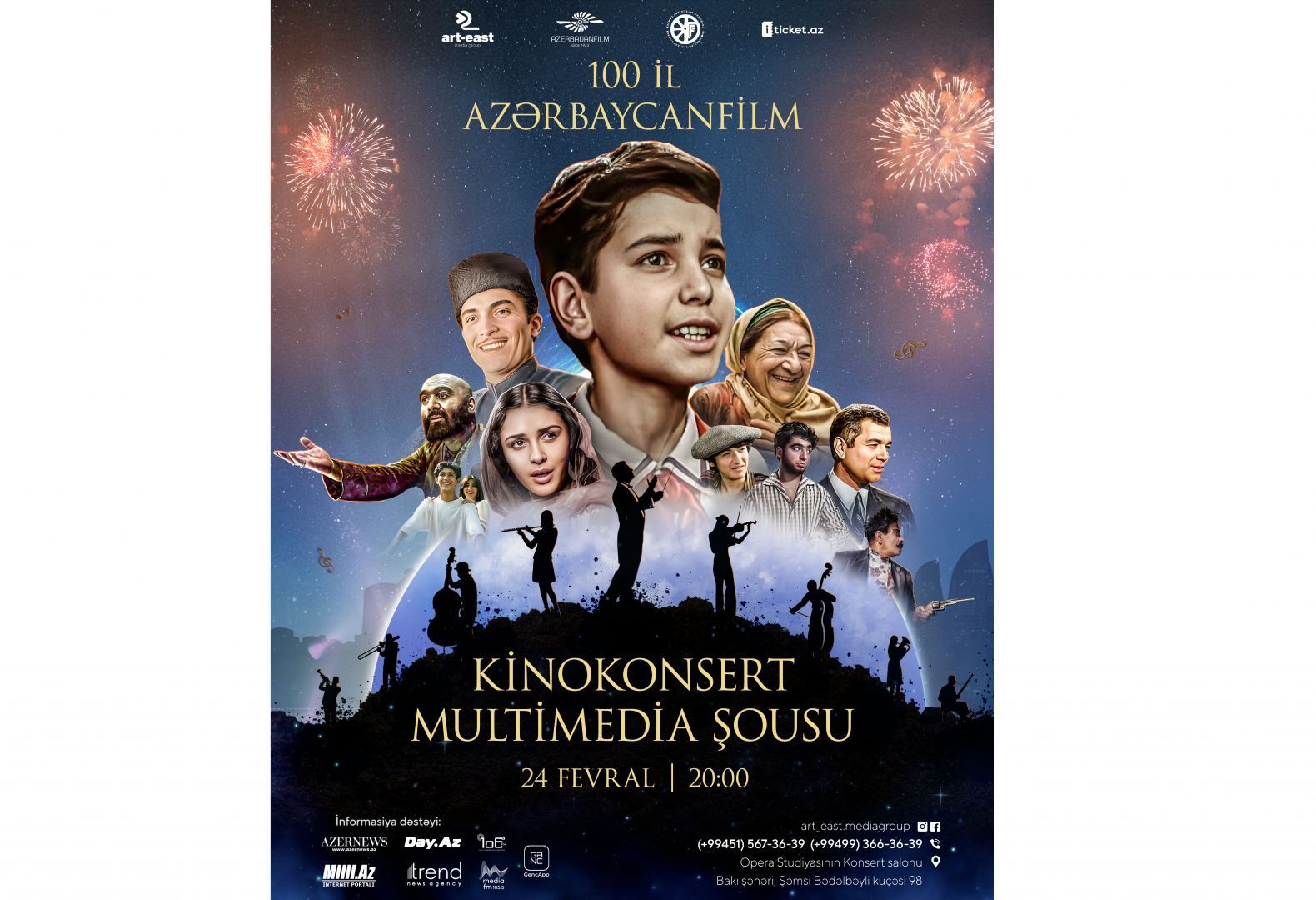 The Avangard Chamber Orchestra will perform a multimedia show "Kinoconcert" on February 24, Azernews reports.
The multimedia show will take place at the Baku Music Academy's Opera Studio to mark AzerbaijanFilm studio's centenary and the 125th anniversary of the Azerbaijani cinema.
The project merges together musical works re-arranged with high artistic taste from the brightest examples of national cinema.
The multimedia show is organized by Art-East Media Group, which unites professionals and cooperates with prestigious art centers, like AzerbaijanFilm studio, and the Azerbaijani State Film Fund.
Head of Art-East Media Group Miralaskar Aslanov said that the company creates new creative projects, implements ideas in accordance with the artistic process taking place in the world and in Azerbaijan.
It also contributes to the formation of a progressive audience capable of understanding examples of high art. At the same time, these creative projects help the viewer build bridges between their past and future.
Therefore, if representatives of the middle and older generation want to remember their youth and great moments of life as pleasant memories and relive them despite the times, then they should not miss the chance to be a spectator of the multimedia show "Kinoconcert". This multimedia show will definitely add a new color to your life.
To purchase concert tickets, please visit iTicket.az.
Media partners of the event are Azernews.Az, Trend.Az, Day.Az and Milli.Az.
---
Follow us on Twitter @AzerNewsAz