Cultural samples found during excavation in Goygol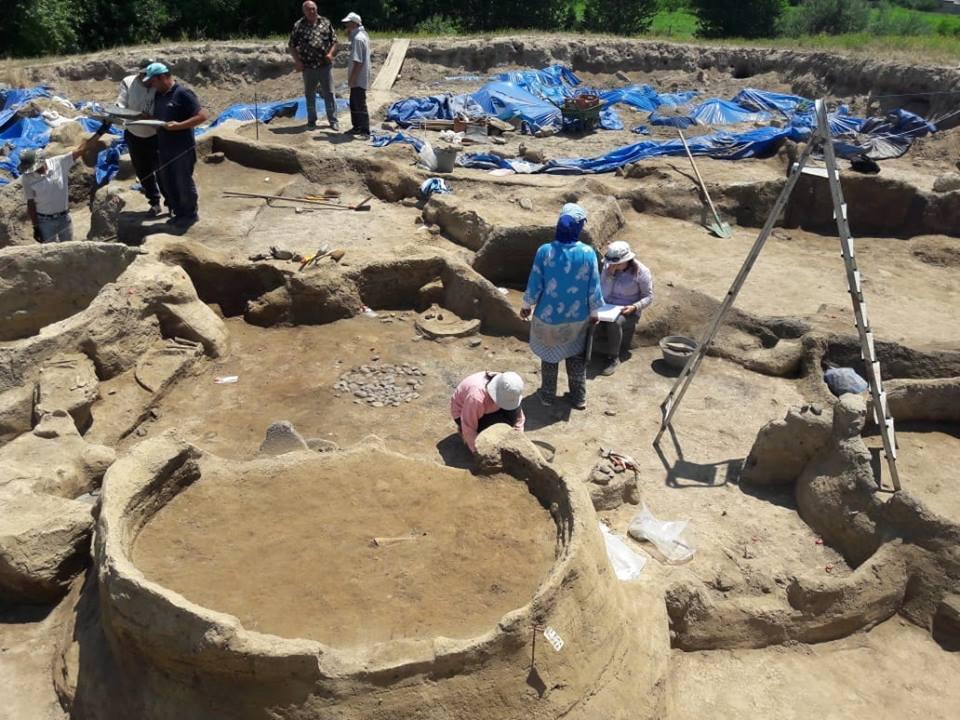 By Naila Huseynli
Material and cultural samples of the late Bronze-early Iron Age were discovered in Goygol within the field work and archeological excavation of Institute of Archeology and Ethnography of ANAS.
The institute says that Ganja-Goygol archeological expedition conducted field researches and archeological expedition in Goygol region. The excavations were carried out in the territory of Gushgara municipality in Goygol, near the Heydar Aliyev Park in Ganja city, in the right side of the Shamkir –Ganja highway, left side of the Guru Gobu, kurgan (burial mound) type tombs in the Gushgara municipality.
Goygol Executive Power has provided its assistance to the archeological excavations.
The results of archeological investigations showed that, the monuments, which were presented as mound, were simply mound type graves, and it reflects the tradition and lifestyle of nomadic tribes lived in late Bronze Age in Azerbaijan. The surface of the kurgan type graves were covered with cobblestones.
The stones fixed with the white soil, limestone layer in order to make it strong and prevent water flow to the chamber. The stone pile and some part of the soil on the grave consist of remains of the surrounding greenhouses and stones collected from the planting areas. Remains of skeleton and pottery belonging to the late Bronze-early Iron age were found only in two of kurgan type graves.
In the current session, archeological excavations have also been carried out in the surrounding arias by the expedition.
Archeological investigations give us reason to say that Albanian temple in the village of Yeni Goycha was built in 4th and 5th centuries, but in 19th century the monument was restored. Moreover, filling the ceiling of the temple with pottery was served to elevate acoustic. The pottery was placed face down between the walls.
Archeological research is planned to be continued in the Goygol region.
---
Follow us on Twitter @AzerNewsAz