YARAT founder's solo exhibition opens in Dubai [PHOTO]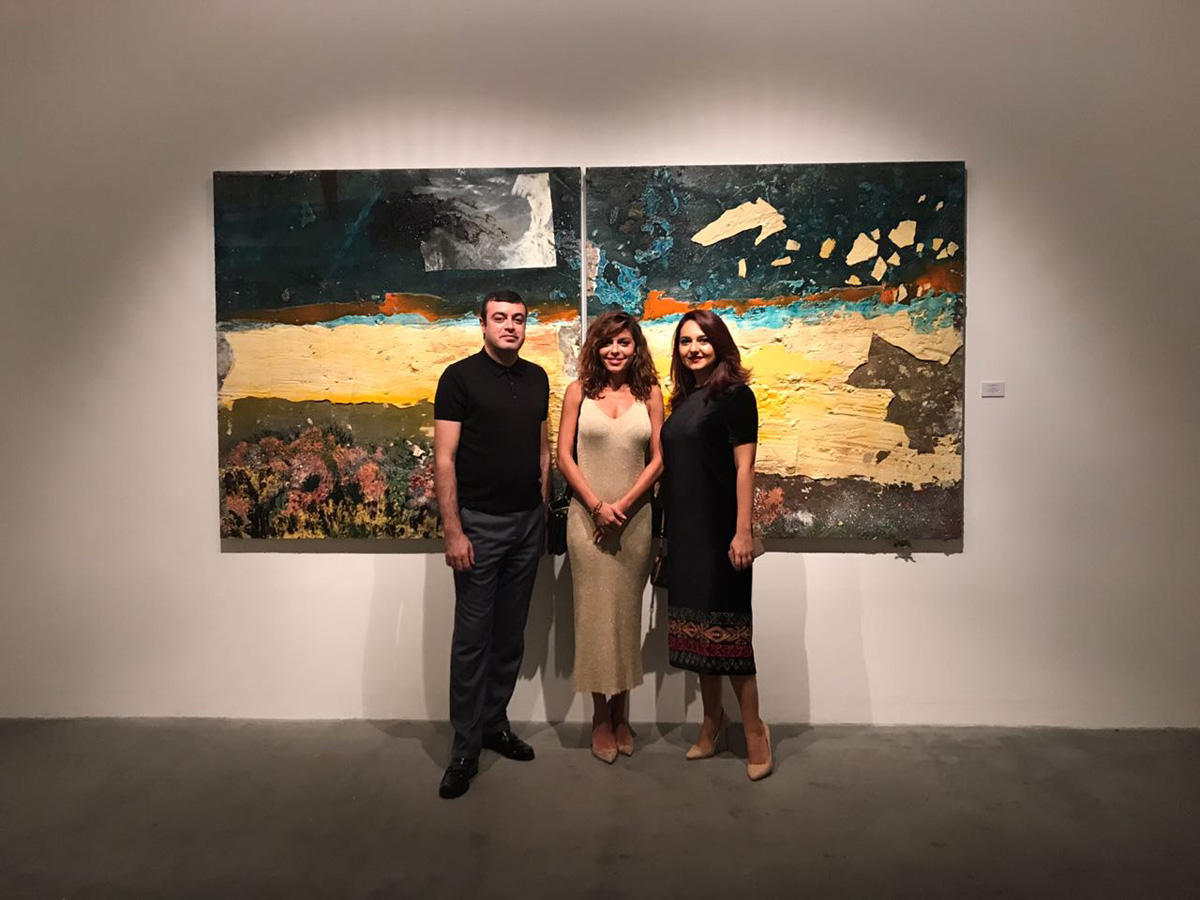 By Trend
On November 14, Cuadro gallery presented first solo exhibition of Aida Mahmudova, the founder and artistic director of the YARAT Contemporary Art Space, talented painter, in Dubai.
The new groups of paintings, showcased at the gallery were received with great enthusiasm from the public and professional crowd.
Through 17 new made paintings, Mahmudova explores the subject of the desert as an ever-moving landscape. The works contemplate the rich of texture of sand and the subtle changes of color within the monochromatic experience of a desertscape.
At times a deep blue or a rush of different colors awaken the near monochrome paintings, suggesting a rare oasis or the imagination of a Fata Morgana. Aida Mahmudova was born in Baku, Azerbaijan in 1982 and lives and works in Baku.
Aida Mahmudova has had solo exhibitionsin many international venues. The most important include: 'Umwelt', YAY Gallery, Baku, Azerbaijan (2016), 'Elysium', Baku Museum of Modern Art, Baku, Azerbaijan (2015), 'Passing by', Leila Heller Gallery, New York, U.S. (2015) and 'Internal Peace', Barbarian Art Gallery, Zurich, Switzerland (2013), "Cant capture the light", Deweer Gallery, Belgium (2017).
She also participated in numerous group exhibitions such as the exhibition 'Vita Vitale' in the National Pavilion of Azerbaijan at the 56th International Art Exhibition, La Biennale di Venezia, Venice, Italy (2015), 'Candy mountains and oil coasts' in the Perm Museum of Contemporary Art in Perm, Russia (2015), 'Love Me, Love Me Not' at the 55th Biennale di Venezia, Venice, Italy (2013).
She also took part in group shows at the Kunsthistorisches Museum Neue Burg in Vienna, Austria, in the MAXXI, the National Museum of 21st Century arts in Rome, Italy (2012-2013), the Multimedia Art Museum in Moscow, Russia (2012- 2013) and at Philips de Pury & Company in London, UK (2012- 2013).
Founded in 2008, Cuadro Fine Art Gallery, located in the Dubai International Financial Center (DIFC), has quickly become one of the UAE's premier contemporary and modern art venues. Cuadro's curated exhibitions provide audiences with an opportunity to experience different approaches and execution styles of art.
Cuadro Fine Art Gallery- PO Box 506586, Dubai, UAE
Tel: 9714 425 0400, Fax: 9714 425 0404, [email protected]
Exhibition: Aida Mahmudova: "Desert as it is"
Location: Cuadro Gallery, Building 10, DIFC Gate Village, PO Box 506586,
Dubai, UAE
Dates: 14.11.2017 – 05.12.2017
---
Follow us on Twitter @AzerNewsAz