14 June 2016 14:37 (UTC+04:00)
1 476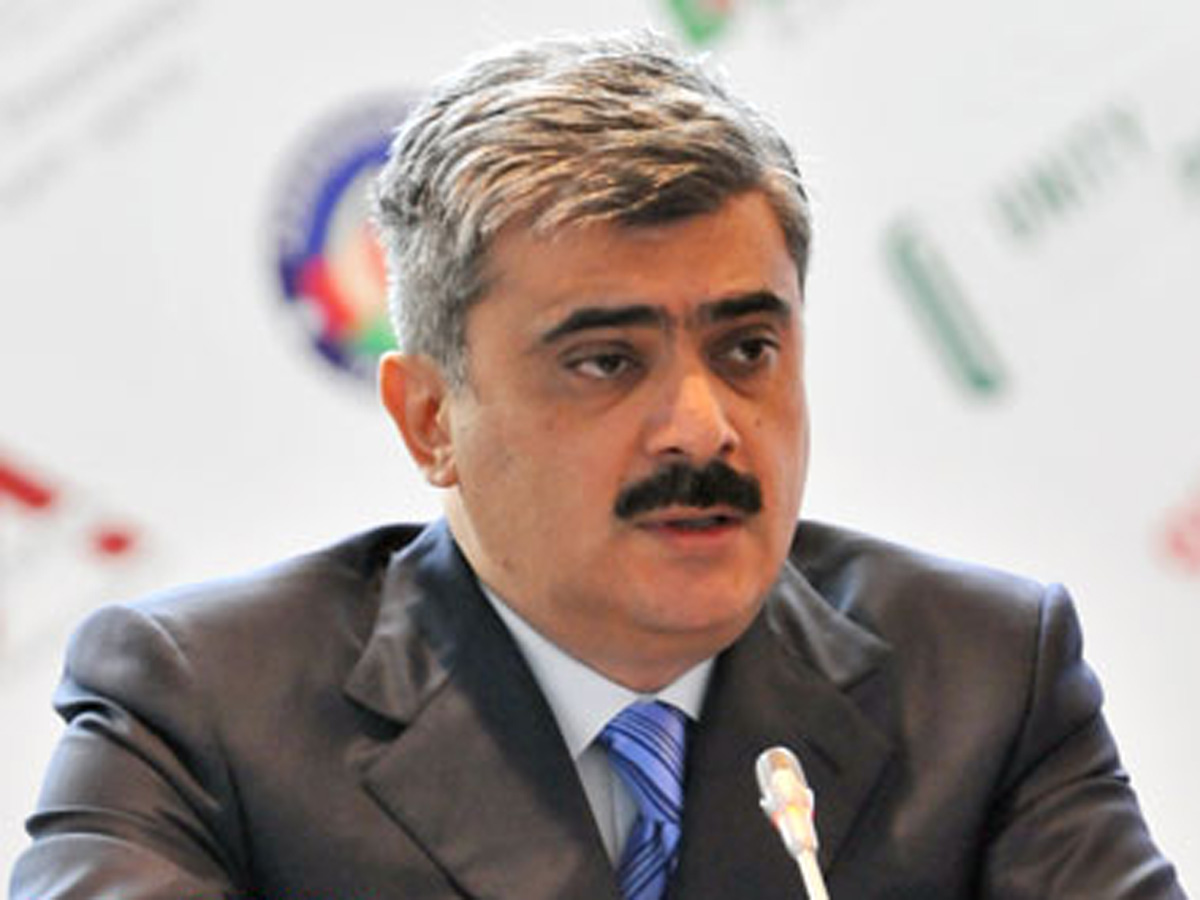 By Nigar Abbasova
Azerbaijan will gradually restore its sovereign rating, Finance Minister Samir Sharifov said.
"The rating will be restored due to the stabilization of the economic situation, increase of the volume of export earnings as well as positive results of reforms which are implemented in the country under the direction of the President," he told reported in Baku.
Sharifov stressed that sovereign rating downgrade by the international rating agencies has also concerned other countries which are oriented in the export of raw-materials. "The is a natural process. Drop in oil prices, its negative side-effects on the economy of the country has resulted in the downgrade," he added.
Standard & Poor's credit rating for Azerbaijan stands at BB+ with stable outlook. Moody's credit rating for Azerbaijan was last set at Ba1 with negative outlook. Fitch's credit rating for Azerbaijan was last reported at BB+ with negative outlook.
He said that the Azerbaijani government currently faces no problem with the execution of the state budget and do not expect any problems to appear in the future with regards to the fulfillment of the state budget in 2016.
Public budget revenues in 2016 are expected to reach 16,822 billion manats ($11.202 billion), while the rate of expenditures will amount to 18.495 billion manats ($12.316 billion). The budget deficit is expected to be at the level of 1.673 million manats ($ 1.109 million) which stands for 2.9 percent of the GDP. The forecast is based on an average oil price which amounts to $25 a barrel.
With regards to possible growth of the inflationary pressure in connection with the increase of monetary aggregates in the country the minister said that such forecasts have no connection with the reality.
The minister mentioned that the process of issuing state securities is currently underway. "We will continue the issue of securities in order to provide the further development of markets as well as increase the level of confidence with regards to the national currency. In this regard we are offering high interest rates on manat obligations," the minister added.
The most recent auction on the placement of the short-term state bonds of the Finance Ministry was held in June. Bonds worth of 5 million manats ($3.3 million) have been put up for the auction.
The official exchange rate of the Azerbaijani manat against the US dollar was set at 1.512 manats for June 14.
--
Nigar Abbasova is AzerNews' staff journalist, follow her on Twitter: @nigyar_abbasova
Follow us on Twitter @AzerNewsAz
Related News