Real estate in Azerbaijan: it could be cheaper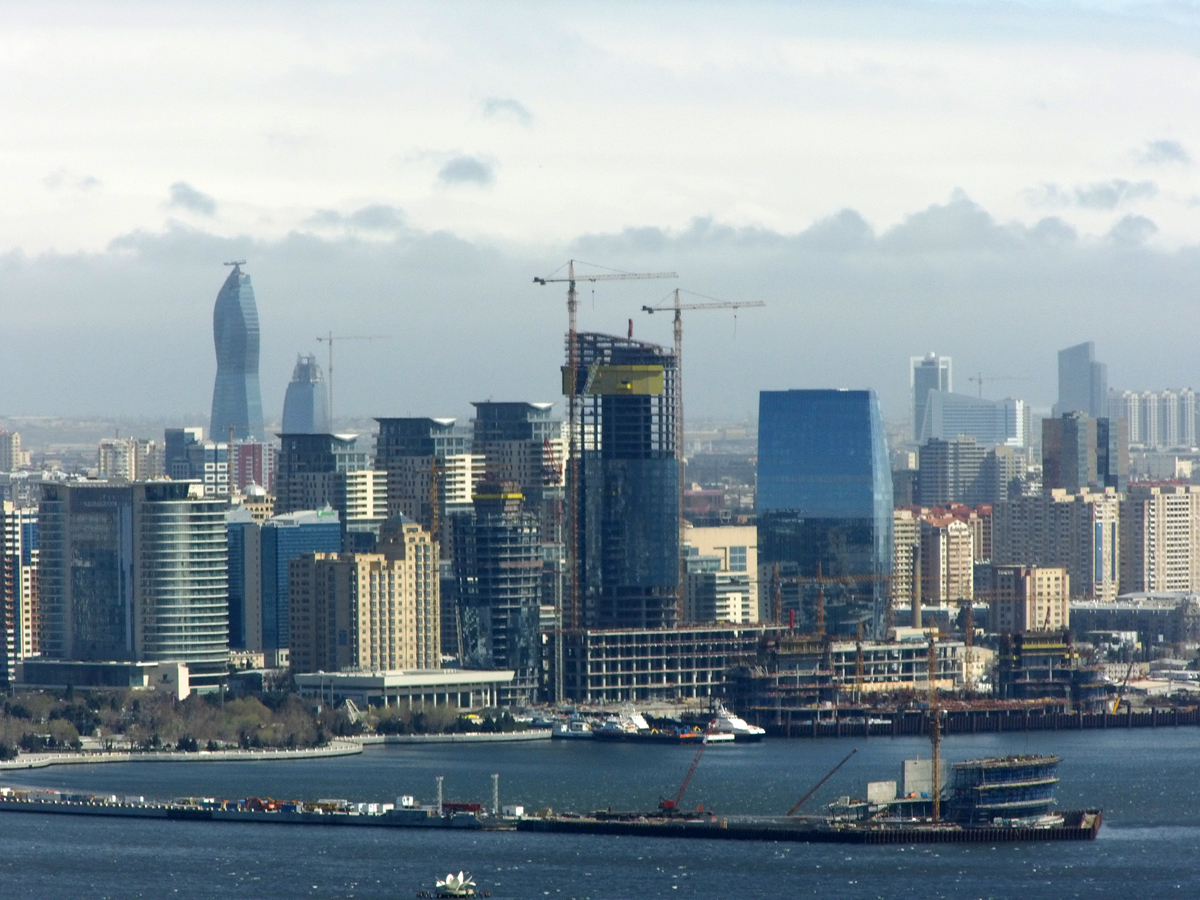 By Nigar Orujova
The real estate market affected by low oil prices continues to gladden buyers with relatively cheap houses. But, experts say it's better to wait for more advantages.
Price decrease on the real estate market of Azerbaijan will continue in the first quarter of 2016, said Elnur Asadov, executive director of the public association "Real Estate Market Participants".
Asadov noted that currently a lull is observed at the real estate market of the country, which is mainly linked with the fall in oil prices. However, this is not a fundamental factor.
"There are also other reasons that sufficiently impact on pricing," Asadov believes. "The mass demolition of buildings and payment of state compensation to citizens can be cited as example. People, who have received compensation, expect a further drop in real estate prices. On the other hand, new buildings in the market have further contributed to the fall in property prices."
The country recorded rise in prices in the property market in 2007-2008, but starting from 2009 the prices fall.
Asadov, under the current circumstances, found that it is very difficult to forecast the future behavior of the market.
"However, we expect that the price decrease will continue in the first quarter of 2016," he added.
Asadov further noted that the International Real Estate Investment Exhibition that opens in Baku on December 17 attracts growing interest of foreign companies, which would like to enter the real estate market of Azerbaijan.
However, that does not mean that these companies will deal exclusively with the construction in the country.
"These companies are engaged in the sale of projects. In addition, they attract investors in the projects being implemented in their countries," he added.
CEO of consulting company MBA Group Nusret Ibrahimov also shared the views, reminding that prices on the real estate market decreased by 22.91 percent this year.
"Overall, price reductions continue at the market. The exception is the land market, where prices rose by 1.58 percent in November compared with October," he said. "This is due to the fact that prices on the market meet the capabilities of the population, so the activity on the land market is preserved."
However, for the year prices in the land market also declined by 12.12 percent, he added.
The greatest decline for the year occurred on the commercial property market, where prices decreased by almost 34 percent. The decline also continues in the rental market with 20.16 percent decrease this year, he said.
Ibrahimov noted that, given the continued decline in oil prices, property values continue to decline, as the dynamics between oil prices and property have balanced relations, and further decrease may be expected.
The real market now offers a chance to those who have long been planning to buy an apartment in Baku at a favorable rate.
__
Nigar Orujova is AzerNews's staff journalist, follow her on Twitter: @o_nigar
Follow us on Twitter @AzerNewsAz