TASIM talks in progress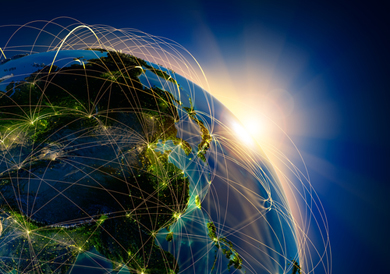 By Nigar Orujova
A progress has been observed on construction of the Trans-Eurasian Information Super Highway project, as administrations of communications agencies of Azerbaijan and Turkmenistan have reached an agreement on the construction of the Caspian segment of the superhighway.
Alexander Yakovenko, Director of Department for Work with the International Operators at Rostelecom, confirmed the information, adding that the Russian side proposed to establish a branch in the underwater pipeline in the direction of Makhachkala.
"This issue is being discussed since 2008, and I believe, is unlikely to find its solution. TASIM is planned to build as an alternative line between Europe and Asia," he said.
The reason for lack of interest of Rostelecom in the TASIM project lies in the fact that four cable lines that connect Europe and Asia are laid in Russia, he explained, and most of the traffic is transported across the network Rostelecom in China and following in Japan.
"Unlike us, China is interested in joining TASIM, because they promote their equipment Huawei," said Yakovenko.
The TASIM project with an initial cost of $100 million envisions creating a major transit link from Frankfurt to Hong Kong.
The line will connect major centers of data exchange in Europe and Asia together, stretching through China, Kazakhstan, Azerbaijan, Georgia, Turkey, and Germany. A reserve North transit line will pass through Russia, Ukraine and Poland.
The project is expected to be implemented in two stages at a cost of $100 million. The length of TASIM will stretch over 11,000 kilometers and its initial network bandwidth will reach 2 Tbit/s.
Azerbaijan's Communications and High Technologies Ministry predicts an increase in the number of participants in the project.
Earlier, Iran expressed readiness to cooperate with Azerbaijan on the project.
At present, the works have switched to a more detailed level of discussion between operators. Taking into account the interest of a number of operators in other countries, the ministry said earlier, Azerbaijan plans to hold a wide-ranging discussion of the project.