EU ready to assist Azerbaijan in joining WTO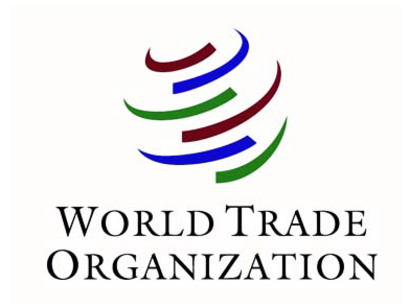 By Nigar Orujova
The European Union is ready to take all efforts to help Azerbaijan in completing the country's accession process to the World Trade Organization, the EU's press office reported on October 9.
Azerbaijan began consultations with the WTO in 2004. Currently, Azerbaijan is in the process of negotiations with the U.S., Japan, Brazil, Ecuador, Sri Lanka, the European Union, Norway, India, South Korea, Taiwan Province of China, Canada, Switzerland, and Honduras to join the organization.
To achieve the goal, Azerbaijan needs to implement important reforms in customs and competition rules, according to the EU's office.
"The EU recognizes the work completed by Azerbaijan in the recent years toward WTO conformity and is looking forward to Azerbaijan's completion of remaining reform measures envisaged under the WTO accession procedure.
"These reforms cover the legal, policy, and institutional framework which bring remaining non-conforming aspects of Azerbaijan's foreign trade regime in line with the WTO agreements," said the office.
In June, Azerbaijan reported on the preparation of new proposals on tariffs for industrial and agricultural products as part of the talks on joining the WTO.
The objective of the Azerbaijani government during the WTO negotiation process is to ensure the maximum protection of national businesses and manufacturers.
The office added that the WTO accession procedure needs to be achieved through the harmonization of Azerbaijan's laws with international standards.
There are no definitions for "developed" and "developing" countries in the WTO, the report said.
"Members announce themselves whether they are 'developed' or 'developing.' However, it is through the accession negotiations that members agree on specific level of commitments in each area which most appropriately reflects the individual characteristics and stage of development of any acceding economy," EU press office said.
According WTO provisions, a country with the status of a developing country can qualify for subsidies at a level of 10 percent of GDP. This figure stands at five percent for developed countries.
For Azerbaijan, the issue of the status of the country is core during the multilateral negotiations. Azerbaijan, claiming the status of a developing country, justifies the fact that despite the rapid development of the economy, the country still has one million refugees and internally displaced persons due to Armenian aggression.
__
Nigar Orujova is AzerNews's staff journalist, follow her on Twitter: @o_nigar
Follow us on Twitter @AzerNewsAz