Most Russian investments in Azerbaijani oil, gas sector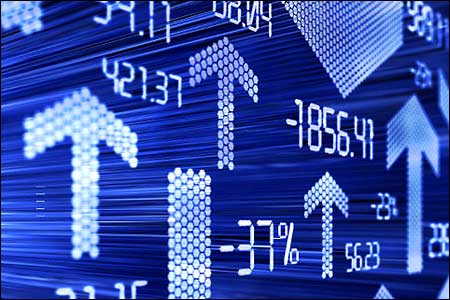 By Nigar Orujova
Almost 90 percent of Russian investments in Azerbaijan go to the oil and gas sector, said Rufat Mammadov, head of Azerbaijan Export and Investment Promotion Foundation.
Mammadov made the remarks at an Azerbaijan-Russia business forum being held in Baku on October 2.
Russian companies have invested $1.8 billion in Azerbaijan's economy in recent years and $1.6 billion of this amount has been injected into the oil and gas sector, he added.
"Another $200 million accounts for the investments in the non-oil sector, and currently intensive work is underway for diversifying our economic relations, which is the priority for both sides," said the head of AZPROMO.
Russia has great success in diversifying its economy and Azerbaijan is also on the same path, he said.
Mammadov said Russia is the only country, whose federal subjects have direct economic contact with Azerbaijan. The country has so far inked economic agreements with 78 Russian regions, he added.
The volume of trade turnover between Azerbaijan and Russia in 2015 will be higher than in 2014, Mammadov noted.
AZPROMO head said that 599 companies with shares owned by Russia have been registered in Azerbaijan.
Meanwhile, the volume of direct investments from Azerbaijan to Russia has exceeded $1 billion in the last 10 years, he added.
Azerbaijan creates joint venture for food products supply to Russia
Azerbaijani company Azersun Holding has created a joint venture in St. Petersburg intending to supply food from Azerbaijan to Russia, said Elgiz Kachayev, chairman of the Committee on the development of business and consumer market of the government of St. Petersburg, at the business forum.
Sanctions on the Russian economy contributed to a growth of interest in the supply of food to St. Petersburg from the CIS countries, including Azerbaijan, he said.
"Today big changes have taken place in Azerbaijan, namely large investments in the development of agriculture and the agro-industrial complex, a spectacular enterprise created where modern technologies are used for growing different crops. We are waiting for these products in our market. Such a large company as Azersun is already beginning to work here. They found a partner in St. Petersburg, created a joint venture for the supply of its products," he said.
St. Petersburg is now very much in need of quality Azerbaijani products, he added.
"Unfortunately, there are some companies that sell their products under the brand name of Azerbaijani products but produced in other countries and regions. Therefore, we really need direct deliveries from Azerbaijan in order to give the residents of St. Petersburg a chance to buy it first-hand," Kachayev stressed.
Today, Azerbaijan and Russia are further developing their strategic partnership through the Russian-Azerbaijani Interregional Forum in Yekaterinburg on September 30 and the business forum in Baku.
The trade turnover between Azerbaijan and Russia for the first time exceeded $4 billion in 2014.
Earlier, Azerbaijan expressed plans to create national agricultural centers in Moscow, St. Petersburg, and other regions of Russia.
High quality Azerbaijani products have been in demand in neighboring countries for quite some time; however, the country did not previously have the capacity to export these products in large quantities.
Azerbaijani produce has become popular in Russia after western sanctions over the Ukraine crisis in late 2014. Through Russia, Azerbaijan could enter markets in Eastern Europe.
--
Nigar Orujova is AzerNews's staff journalist, follow her on Twitter: @o_nigar
Follow us on Twitter @AzerNewsAz