Special purpose defense products occupy bulk of Azerbaijani defense industry output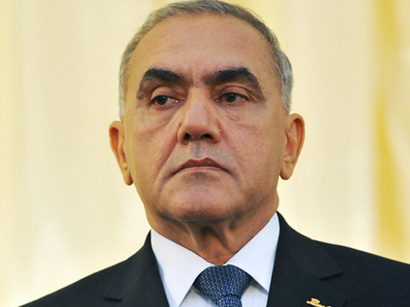 By Vusala Abbasova
The Azerbaijani Ministry of Defense Industry summarized production for the first half of the year at a board meeting on July 30, devoted to the results and progress of the Ministry.
Defense Industry Minister Yavar Jamalov said that 85 percent of manufactured defense goods consist of special purpose defense products, while 15 percent are in civilian products.
The civilian goods of the Azerbaijani defense industry exceeded forecasts by 6 percent, amounting to 106 percent of production, added Jamalov.
Issues concerning manufacturing, financial, and economic activity, as well as challenges ahead were also discussed during the meeting.
A range of scientific research and development activities was successfully implemented in cooperation with the National Academy of Sciences and the National Aviation Academy of Azerbaijan devoted to the creation of defense products.
The Ministry noted that it carried out a total of 143 tests for the reported period.
Moreover, the Ministry participated in the IDEF-2015 International defense industry exhibition in Istanbul, Turkey in May 2015, demonstrating 184 of its defense products.
Following the meeting, Jamalov praised the work of the associations and enterprises during the reported period.
President Ilham Aliyev's tasks on providing Azerbaijani Armed Forces with the latest types of weapons, assigned to the Ministry, will also successfully be implemented thanks to the beneficial work of the enterprises and associations, Jamalov said.
The Azerbaijani military products that were demonstrated at international military exhibitions are highly rated, the president noted at the Day of the Azerbaijani Armed Forces on June 26.
Growing from year to year, Azerbaijani military expenditures jumped from $2.15 billion in 2010 to $3.3 in 2011.Azerbaijan's military budget was $160 million in 2003.
Azerbaijan ranks 54th in the world in its Defense Spending Budget through 2015, amounting of more than $3 billion, which includes maintenance and strengthening of its standing military, according to Global FirePower.
---
Follow us on Twitter @AzerNewsAz